Hamas Failures in Gaza Are Changing Israel's Stance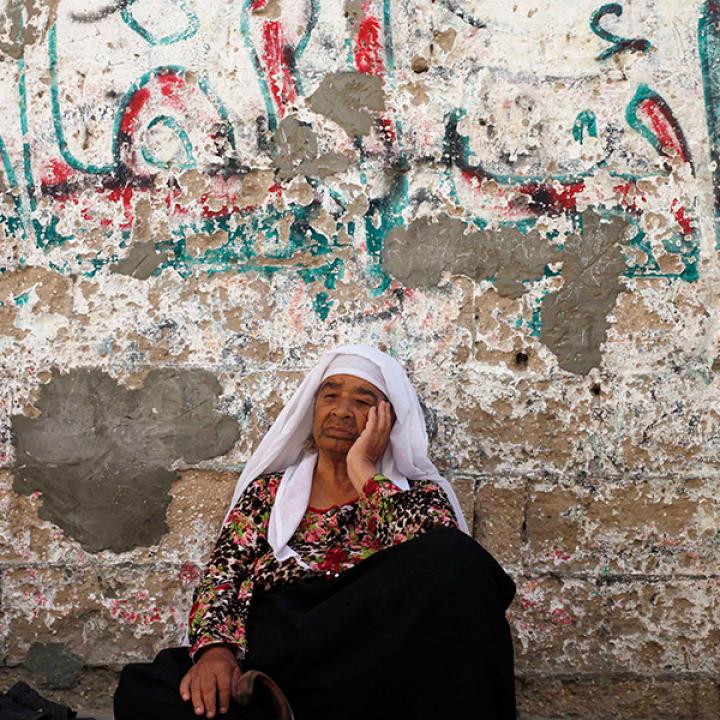 At a time when the prospects for Palestinian political reconciliation have faded, international donor initiatives and Israeli infrastructure projects could help avert further deterioration.
During a recent trip to the Middle East, the authors were struck by the number of Israeli security officials and even right-wing politicians who have joined international groups operating on an unexpected principle: that the humanitarian situation in the Gaza Strip cannot be ignored anymore even if political reconciliation between the Palestinian Authority and Hamas remains stalled. On January 31, one such group—the Ad Hoc Liaison Committee (AHLC), a broad array of countries that have worked on donor issues since the PA's inception in the mid-1990s—will convene an important session in Brussels in order to "underpin a negotiated two state-solution," according to a European Union statement on the meeting. The question is whether the participants will move beyond diplomatic and political issues, focusing instead on concrete economic measures that can improve the situation in Gaza.
LONGSTANDING PROBLEMS ARE GOING CRITICAL
The crisis in Gaza pervades all areas of life: residents have only six to seven hours of electricity a day; their sewage overflow problems are so severe that the Israeli Ministry of Health had to close the adjacent Ashkelon and Zikim beaches for several days last July; 95 percent of Gaza's water has been deemed undrinkable; unemployment hovers around 50 percent; and last week, local merchants went on strike due to the declining economy. Over the past year, the number of commercial trucks passing through the Kerem Shalom crossing into Gaza has dropped from over 1,000 daily to about 350, which Israeli security officials attribute to residents losing their purchasing power.
In a statement to the UN Security Council last week, Special Coordinator for the Middle East Peace Process Nickolay Mladenov warned that "with the current funding available, the United Nations will not be able to provide fuel to hospitals and critical infrastructure [in Gaza] beyond the end of February." As Maher al-Taba, a spokesman for Gaza's trade ministry, put it earlier this month, "The economic situation...is on the brink of collapse."
Across the political spectrum, Israeli policymakers and military officials agree that something must be done, and several solutions have been discussed. One option is to hook up the Northern Gaza Emergency Sewage Treatment Project (NGEST), a U.S.-funded system that was just completed after years of work but is not operational due to the lack of electricity. The Coordination of Government Activities in the Territories (COGAT) is also advancing several infrastructure projects for Gaza, such as a large desalination plant that will provide 55 million cubic meters of water and a new high-voltage line that would double the amount of electricity (its completion was delayed for years but recently received a green light from the Israeli government). Some Israeli officials have also repeatedly mentioned the possibility of opening a Gaza harbor, including Uri Ariel, a member of the right-wing Jewish Home Party. Such statements indicate a major shift from the prevalent view when Hamas took over Gaza in 2007—namely, that if the situation there worsens, Israel should just let it happen so that residents throw the group out themselves.
HAMAS PLEADS GUILTY
Another new development is that Hamas now confesses that it cannot govern Gaza's civil affairs. Yahya al-Sinwar, the group's leader, reportedly admitted as much to other officials at a December 20 meeting; as al-Monitor described it, "Today, over a decade after the coup, Sinwar admits wholeheartedly: We made a mistake. We lack the ability and means to govern almost 2 million people, and in our arrogance we cast them into a state of indigence, hunger, and desperation." Numerous Israeli and Palestinian officials assert that Sinwar genuinely believes Hamas failed. As for why he would make such an admission, a senior Israeli security official pointed out that Sinwar headed the group's military wing during most of Gaza's deterioration, not its civil affairs agencies. He is now the unified commander of both the military and political wings, so "he has no problem admitting that his political predecessors have failed. Such an admission does not undermine him."
To be sure, Sinwar is no moderate; he rose within Hamas's Izz al-Din al-Qassam Brigades, spent twenty-two years in an Israeli jail, and was only released to fulfill the terms of an Israeli deal with Hamas. Still, he appears pragmatic when warranted. Unlike former Hamas leader Khaled Mashal, who seemed indifferent to the suffering because he was based in a Qatari hotel suite, Sinwar lives in Gaza and experiences its problems firsthand. He has also called for Palestinian youths to support reconciliation with the PA, according to the official Hamas website. His support is likely linked to the group's major (and perhaps temporary) loss of support from backers such as Qatar and Turkey, who have been preoccupied with their own crises.
At the same time, Hamas continues to be its own worst enemy. Many Gazans believe the group does not care for their economic well-being because it diverts resources to building tunnels under Israel and Egypt (including three reportedly destroyed by Israeli forces this month alone) instead of building homes. Internal fissures are a problem as well—Sinwar's rival, Saleh al-Arouri has been getting closer to the Hezbollah leadership in Beirut in the hope of increasing Iranian support for Hamas military activities.
WHAT HAPPENED TO RECONCILIATION?
Until recently, many observers pinned their hopes on the PA taking over from Hamas through a process mediated by Egypt—a player who is valued by Israel as a steady partner, respected by the PA as a Sunni-majority country, and feared by Hamas ever since Cairo retaliated against the group for working with Islamic State terrorists in the Sinai. Some preliminary steps have already been taken toward that end (e.g., reestablishing PA control over certain Gaza crossing points), but negotiations for a full transfer of power are caught on two key sticking points.
First, the PA has been asked to pick up the tab for the 26,000 additional civilian administrators and 12,000 civilian police Hamas has hired, not to mention the Hamas militia. PA officials will simply not agree to this—they want to install their own people in the civil administration, and they object to any integration of Hamas police within PA forces.
Second, the disarmament of Hamas appears to be nonnegotiable on all sides. The PA stands firm on the matter, reiterating the slogan "one authority, one law, one gun." Likewise, the Israeli military will not tolerate any arrangement that fails to address this issue. On the other side, Hamas has no desire to disband the Qassam Brigades. As an alternative, some have suggested that Hamas submit to a PA-run council that must authorize any use of force. Yet others dismiss the idea, doubting the group can be trusted to limit extremists' access to and use of weapons.
Whatever the case, PA president Mahmoud Abbas has essentially told Israel that returning to Gaza right now is a trap. Hamas is unwilling to compromise on its military power, and the PA does not want to be responsible for two million more Palestinians under the current conditions, when the economy is on the brink of collapse and Israel would surely hold Ramallah accountable for any rocket fired by any Gaza faction.
As for Egypt, it has been phasing out of the reconciliation process since early December. While stabilizing Gaza is still a high priority for Cairo given its desire to sever the Sinai connection between Hamas and the Islamic State, Egyptian officials apparently realize that the process is stuck. Khaled Fawzy, the intelligence minister who led the mediation efforts, resigned suddenly this month; it is unclear if the move was linked to the fact that the efforts largely failed.
GIVING ABBAS REASONS TO INTERVENE
Those who believe that PA civilian control of Gaza is still a worthy objective would need to make a dual argument to Abbas. First, Gaza is not beyond hope economically. With proper coordination, the international community and the PA could provide electricity all day in Gaza, and Israeli security officials indicate that they could vet at least 10,000 workers from the Strip (work permits have been canceled since the outbreak of the second intifada). Israel may also be willing to increase the amount of Gaza exports allowed into the country.
Second, while many believe Hamas will never forsake its weapons, some Western diplomats argue that Arab states can use their leverage—including control over Gulf bank accounts—to press Hamas on this issue. Egypt could also be encouraged to reopen and control the Rafah crossing in southern Gaza, allowing more freedom of movement for residents and transforming the territory from a pressure pot into an example of what can be done when the parties cooperate.
Whether the PA retakes control in Gaza is uncertain for now. Yet the imperative seems clear for international groups like the AHLC: to support the rebuilding of infrastructure in the Strip. In the end, such economic moves may be the only way of fostering favorable political consequences.
David Makovsky is the Ziegler Distinguished Fellow and director of the Project on the Middle East Peace Process at The Washington Institute. Lia Weiner is a research assistant at the Institute.