The First Step Should Be to Create Buffer Zones in Syria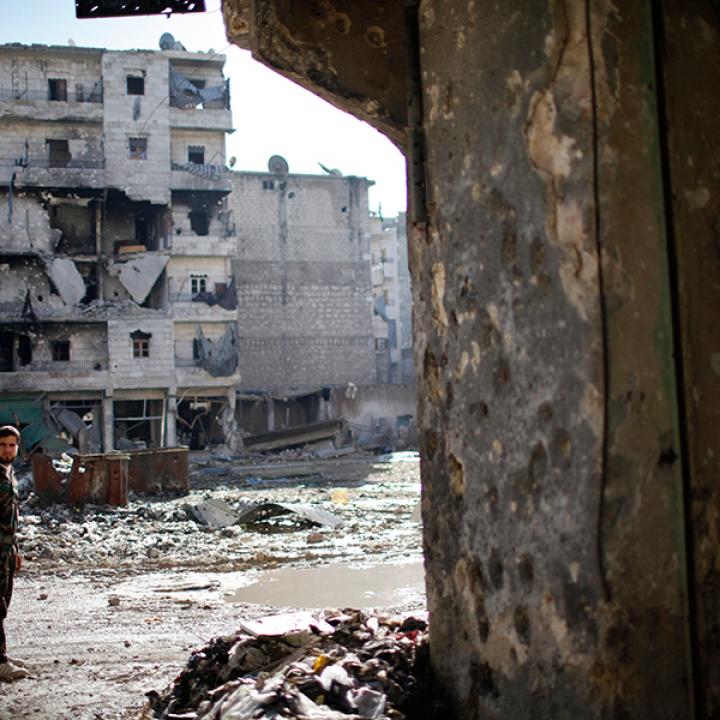 Any safe zones would need to be secured by the military forces of Syria's neighbors, such as Turkey and Jordan, as well as by U.S. air and ground support.
Read more articles from the TWI series on Syrian safe zones.
With thousands of Syrians refugees fleeing a Russian and Iranian-backed Assad regime offensive to encircle Syria's largest city Aleppo, and United States intelligence officials citing ISIS penetration of huge refugee waves headed to the West this year, it's time for Washington to help Syria's neighbors address the humanitarian needs of Syrians inside their own country. The best first step to confronting the migrant-ISIS threat is for the United States and NATO to protect and care for Syrian civilians in already existing buffer zones along the Syrian frontier.
Worries over ISIS penetration of refugees caused Jordan essentially to close its borders last year, opting to take care of Syrian refugees in buffer zones built out from the no-man's land between the Syrian-Jordanian border. While these areas still lack the amenities of proper refugee camps, the zones, if significantly improved and secured, could serve as the basis of an effort to protect and care for Syrians in a contained environment. Such zones would need to be secured by the military forces of Syria's neighbors, such as Turkey and Jordan, but would require U.S. air and Special Forces support that Washington until now has refused to provide. This would formalize de facto buffer zones that have existed along Syria's borders for years.
The proximity of these zones to Syria's neighbors has been a natural deterrent to Assad regime air strikes for years. But with tensions high between Russia and Turkey over its downing of a Russian jet late last year, augmenting this deterrent needs American and NATO support not just from above, but on the ground as well. Once properly protected, these buffer zones could be expanded into "safe areas" shielded from terrorist groups operating in opposition, regime and Kurdish-controlled areas of Syria by the coordinated efforts of neighboring countries. Down the road, such areas could serve as the basis for humanitarian corridors, supported by airdrops, to besieged areas of Aleppo and elsewhere.
Andrew Tabler is the Martin J. Gross Fellow in The Washington Institute's Program on Arab Politics. This item was originally published as part of a New York Times "Room for Debate" roundtable on U.S. action in Syria.