Drones and Resets: The New Era of Turkish Foreign Policy
Also published in
Baku Dialogues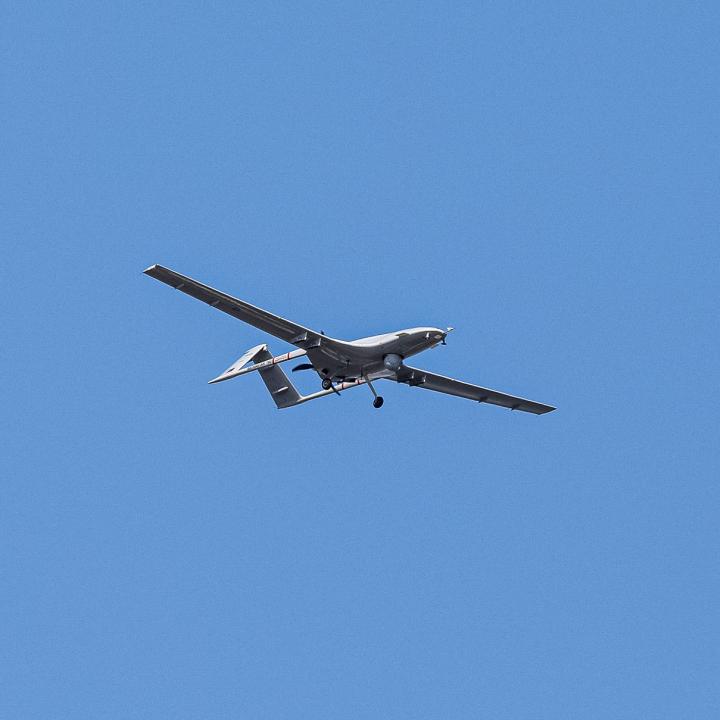 The Ukraine war has not only reaffirmed Erdogan's remarkable political survival skills, but also highlighted the degree to which Ankara's improved diplomatic standing is traceable to its success in exporting an innovative drone-centered military operational approach.
To read the full version of the following excerpt, download the PDF above or visit the Baku Dialogues website.
Recep Tayyip Erdogan's foreign policy approach over the past two decades can be divided into a number of periods: an initial era of aspirational multilateralism with a strong pro‑EU tilt, until roughly 2009; an ambitious period of regional assertion marked by failed support for the Muslim Brotherhood and the Arab uprisings, until around 2015; an increasingly unilateral, hard‑power driven period through 2020; and what appears to be a new era blending hard power and a Ukraine war in which Turkiye is, simultaneously, selling drones to Kyiv and courting Washington while implementing the 1936 Montreux Treaty to limit its frenemy Moscow's access to the Black Sea. Together with recent steps aimed at rapprochement with Israel and GCC states like Saudi Arabia and the UAE, these last factors encapsulate the new era of Turkish foreign policy—albeit one overshadowed at the moment by Ankara's unwillingness to unconditionally approve Swedish and Finnish accession to NATO...