Defining a Realistic Policy Toward Erdogan's Turkey:
Advice for the Biden Administration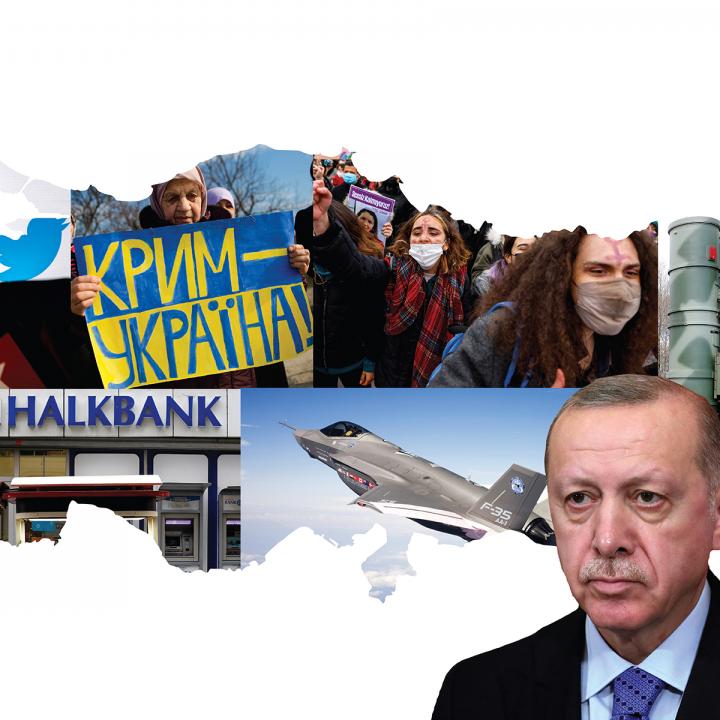 U.S. concerns center on Turkey's democratic backslide and deepening ties between Erdogan and Putin—but the Turkish president also wants to develop a rapport with Joe Biden and fortify his country's weakened economy.
In the seventh in a series of TRANSITION 2021 memos examining the Middle East and North Africa, Soner Cagaptay offers guidelines for reinforcing the strained U.S.-Turkey relationship. Principal causes for unease involve U.S. concerns about Turkey's democratic backslide and deepening ties between President Recep Tayyip Erdogan and his Russian counterpart Vladimir Putin, particularly Ankara's decision to purchase the S-400 missile defense system from Moscow. Yet Erdogan also wants to develop a rapport with President Biden and fortify his country's weakened economy. Further, Ankara and Washington can find many areas for tactical cooperation in places such as Syria, Libya, and China's Xinjiang province, where the government is carrying out a genocide against the Muslim Uyghur population
"Erdogan needs to reverse the current dynamic by advancing the narrative that he is getting along just fine with Washington," the author explains. "Thus, in this early phase of the U.S. administration, Biden would appear to have a brief window of leverage over his Turkish counterpart."
Watch a webcast conversation on the pitfalls and opportunities of U.S.-Turkish relations in the Biden era.
In the coming weeks, TRANSITION 2021 memos by Washington Institute experts will address the broad array of issues facing the Biden-Harris administration in the Middle East. These range from thematic issues, such as the region's strategic position in the context of Great Power competition and how to most effectively elevate human rights and democracy in Middle East policy, to more discrete topics, from Arab-Israel peace diplomacy to Red Sea security to challenges and opportunities in northwest Africa. Taken as a whole, this series of memos will present a comprehensive approach for advancing U.S. interests in security and peace in this vital but volatile region.
This project was supported by Vanessa and Tony Beyer, patrons of the author's fellowship; Madeline and Michael Silverman, supporters of the author's work and of the Turkish Research Program at The Washington Institute; and other donors to the Institute's Transition 2021 series.