The Death of Syria? Implications for America and the Middle East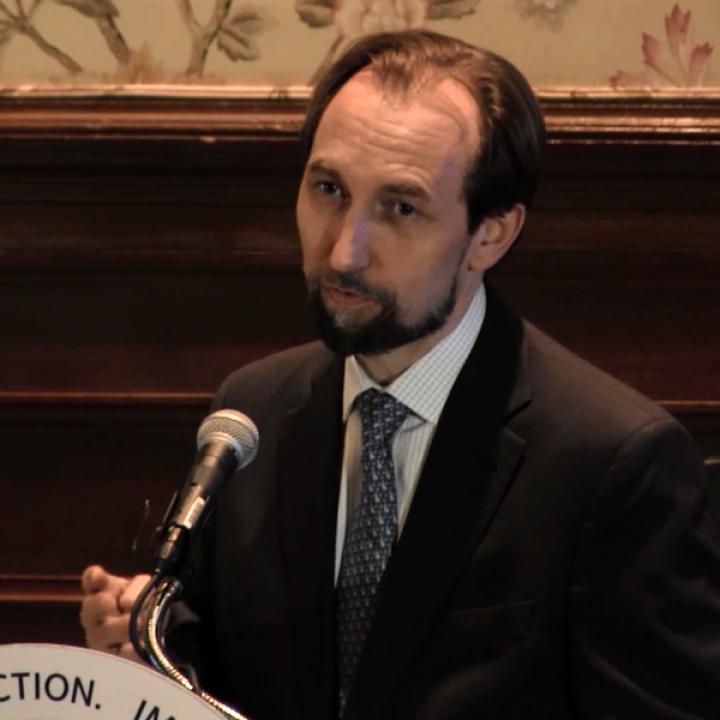 Prince Zeid bin Raad, Jordan's UN ambassador, and veteran U.S. diplomat Ambassador James F. Jeffrey debated responses to the Syrian crisis and the future of the Middle East at the 2013 Lafer Symposium. Watch their wide-ranging discussion.
A ruthless regime, jihadists tied to al-Qaeda, and a fractured opposition are locked in a devastating, sectarian battle for Syria's future. Beyond its borders, violence is spilling over into Lebanon and Iraq and refugees flood Turkey and Jordan, while Israel warily watches these threats on its borders. Is there still time to prevent the failure or fracture of this important crossroad of the Middle East?
To discuss the long-term impact of this military, political, and humanitarian crisis, The Washington Institute convened two experienced statesmen with intimate knowledge of the region, Prince Zeid bin Raad and Ambassador James F. Jeffrey, for a conversation moderated by Executive Director Robert Satloff on April 17, 2013. The Lafer Symposium, The Washington Institute's annual forum in New York City, honors former chairman Fred S. Lafer.
Watch a video tribute to Fred S. Lafer.
Prince Zeid bin Raad is Jordan's permanent representative to the United Nations. He has served as Jordanian ambassador to the United States, and he played a central role in establishing the International Criminal Court.
James F. Jeffrey, The Washington Institute's Philip Solondz distinguished fellow, served until last year as U.S. ambassador to Iraq. Prior to his post in Baghdad, he served as America's envoy to Turkey and held several important positions in the White House and State Department.