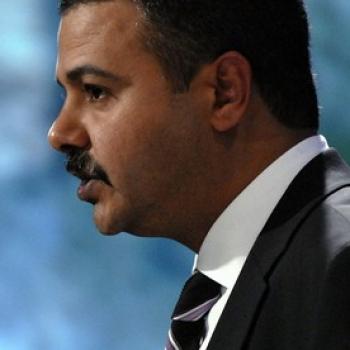 Nazar Janabi is a Next Generation fellow at The Washington Institute focusing on Iraqi and Middle Eastern security issues and democratization in the region.
An engineer by training, after the fall of the Saddam Hussein regime in 2003, Mr. Janabi returned from six years abroad to found the NGO Human Rights Center in Diwanya, Iraq. At the center, he arranged community-based activities to raise awareness of human rights and women's engagement in leadership and government. He also organized and moderated a televised debate between candidates for provincial governor and monitored the election to ensure transparency and fairness.
From 1997 to 1999 in Amman and from 1999 to 2003 in Tripoli, he worked as an engineer, executive, and engineering instructor with several firms and training institutions. In these capacities he gained experience in organizational management, institutional transformation, and media and public relations.
Mr. Janabi's father, a general officer in the Iraqi army, was executed for his role in the 1991 uprising against Saddam Hussein.
During the 2006-2007 academic year, Mr. Janabi was a Mason fellow at Harvard University's John F. Kennedy School of Government where he earned a Masters Degree in Public Administration MPA, and a Next Generation Fellow with the Washington Institute for Near East Policy since.
A graduate of the Military Engineering College in Baghdad in 1992 , he completed a master's degree in mechanical engineering at Baghdad University in 1997.
Recent Policy Analysis by Nazar Janabi