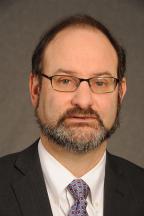 Jeffrey Rubin, a veteran journalist, media specialist, and communications expert, is The Washington Institute's director of communications, a post he assumed in 2011. In this capacity, he is responsible for all of the Institute's communications and marketing activities, including liaising with electronic and print media, expanding the Institute's web presence, and developing new ways to bring the Institute's analysis and scholarship to the marketplace of ideas.
Jeff brings more than two decades of experience in the fields of marketing, public policy, foreign relations, and nonprofit management to the position. In his most recent position as associate vice president of communications for Hillel: The Foundation for Jewish Campus Life, he was responsible for all aspects of that national organization's communications at a time of extensive change and expansion.
Our Mission
The mission of The Washington Institute is to advance a balanced and realistic understanding of American interests in the Middle East and to promote the policies that secure them.
The Washington Institute is a 501(c)(3) organization. All donations are tax deductible.