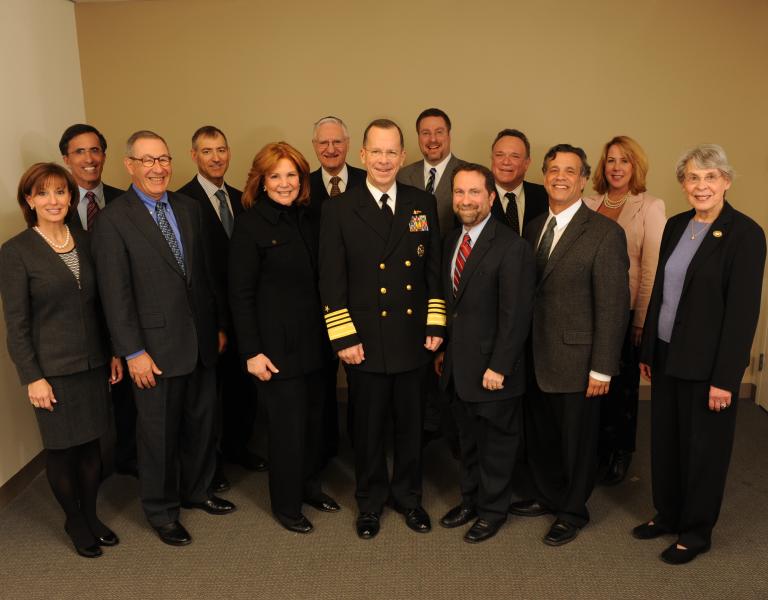 Washington Institute trustees are prominent business leaders, philanthropists, and activists who take pride in the role they play in advancing America's interests in peace and security through wise and effective U.S. policy in the Middle East.
Becoming a trustee of The Washington Institute is an honor afforded to those who apply through a sponsoring trustee and are approved by the board of directors.
In recognition of their commitment to The Washington Institute, trustees receive:
Invitations to all programs, seminars, and briefings in Washington and locally
Exclusive invitation to annual conference with policymakers.
Monthly conference call briefings with Institute experts.
Travel on exclusive trips to the Middle East led by Institute experts.
Access to the Institute's timely analysis and publications.
Semi-monthly e-newsletter
Other exclusive updates by Washington Institute fellows and leadership
Become a trustee now.
Exemplary Leadership: Premier Giving Societies
The Leadership Circle, Statesman's Circle, and President's Circle are The Washington Institute's premier giving societies. Through donations of $25,000 or more members of these societies provide crucial support for some of the Institute's most important, effective initiatives. In recognition of their leadership, these donors are afforded unique opportunities to access our work, receiving invitations to intimate regional events, private dinners, and special visits to key policy venues in Washington. Naming opportunities are available for multiyear gifts at this level.