More Israelis Optimistic Now Than Before Hamas Attack; 70% Say Hamas Must Go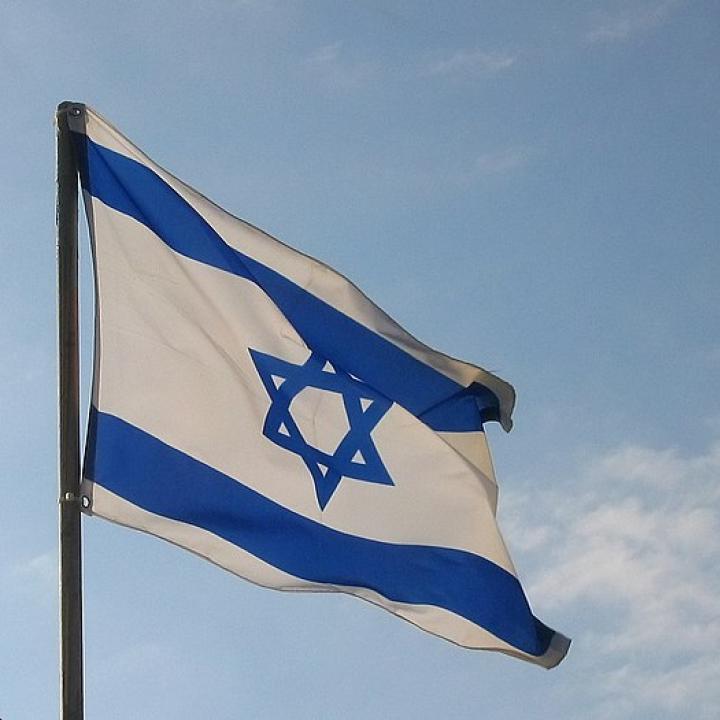 Recent polling indicates a strong sense of national unity among Israelis in the aftermath of Hamas' attack. While trust in political leadership remains low, overall confidence in the military and police is high.
Amidst all the awful news from Israel and Gaza, one important new data point stands out: According to a highly credible survey by the Israeli Democracy Institute, the percentage of Israeli Jews who say they are "optimistic" today about the future of their country has actually increased substantially since the surprise Hamas terrorist assault of October 7 to 66%, up from 52% in June 2023.
This highly counterintuitive finding raises at least four important questions.
First, what could explain this remarkable result? The answer is almost certainly that the sudden war has given many Israeli Jews a revived sense of national unity and social solidarity, instead of the very deep divisions over judicial "reform" that plagued the country throughout the preceding year.
Second, how firm is this finding? It seems very solid for several reasons. One is that other findings in the same survey show a more nuanced, and therefore more credible, picture of Israeli public opinion. For example, in the immediate aftermath of the surprise Hamas assault, overall trust in the current government among Israeli Jews and Israeli Arabs has plummeted to a 20-year low, at just 14 percent. Prime Minister Netanyahu and Defense Minister Gallant score only a little better, at 22% and 35% respectively.
But confidence in the combat forces of Israel's army remains high at 87 percent. And public confidence in the Israeli national police, who overcame previous divisions to help defend Israeli civilians in many towns bordering Gaza, has actually risen significantly, to 59% in October compared with just 35% in June.
These findings are also buttressed by results from another credible new poll by the Middle East Forum and Direct Polls Ltd., which show a broad consensus of 70%—but not a suspiciously monolithic bloc—supporting Israel's declared objective of "eliminating Hamas completely," rather than just "disarming" it or freeing its hundreds of Israeli and foreign hostages. That majority support, remarkably, includes even 54% of those Israelis who voted for an Arab political party in the last national election.
Beyond surveys, additional hard evidence supports these findings as well. The weekly mass street protests against Netanyahu's government have disappeared; in fact, an estimated 15,000 protest organizers have abruptly transitioned to volunteering emergency humanitarian aid to Israel's quarter-million displaced, wounded, and bereaved citizens. Nearly 400,000 military reservists, including many who previously protested against their government, have reported for duty. And over 2,000 ultraorthodox men have enlisted for the first time in just the past two weeks—a relatively small number, but equal to a whole year's previous total. And in Israeli Arab or mixed cities and towns, there are almost no reports of the inter-communal riots witnessed during the last conflict with Hamas, in June 2021.
The third question posed by all this data is one more related to methodology yet still interesting: are surveys done under such extreme wartime conditions reasonably reliable? The author has had over three decades of direct personal experience supervising exactly that kind of survey, and the answer is unequivocally yes. In 1991, for instance, as Saddam rained dozens of SCUD missiles into metropolitan Tel Aviv, I was Chief of Near East Research at the U.S. Information Agency and had find a pollster who could do a flash survey of Israeli attitudes under fire. The U.S. government sought to know if the Israeli public wanted to join the fray against Saddam. Very surprisingly, it turned out that they did not, by a margin of around two-to-one. Just then, Israeli Defense Minister Moshe Arens showed up at the White House, arguing that he was under overwhelming popular pressure to retaliate against Saddam's SCUDs.
Whereupon, as Tom Friedman reported in the NYT back then, President George H. W. Bush literally pulled my poll from his pocket, saying something like, "Well, I have solid information here that points in the opposite direction." In any event, Israel's hawkish prime minister Yitzhak Shamir overruled his defense minister, refraining from direct military intervention in Iraq as the United States had requested. The parallels to today's debate over a large-scale Israeli retaliation against Hezbollah and other fire on the northern front are clear, but that is another story.
Fourth, finally, and more importantly, how durable is this surge in Israeli national cohesion? Honestly, we cannot know the answer for sure. Yet the example of Ukraine suggests that it may well last for many months, even under brutal assault. If that turns out to be the case, this will prove to be the fatal flaw in the Hamas/Iran/Hezbollah strategy against Israel, enabling it to prevail despite the immense challenges ahead.
Methodological note
The Viterbi Center for Public Opinion and Policy Research at the Israel Democracy Institute has so far conducted two flash surveys related to the war. The first was conducted on the dates of October 15-17, 2023, and the second survey was conducted on the dates of October 18-19, 2023. In the first survey 507 men and women were interviewed in the Hebrew language and 105 in the Arabic language, and in the second - 507 in Hebrew and 103 in Arabic, which constitute a national sample representative of the entire adult population in Israel aged 18 and over. The maximum sampling error for each of the samples is ± 4.04% at a 95% confidence level. The fieldwork was carried out by the Lazar Research Institute headed by Dr. Menachem Lazar.
The second poll was conducted by Shlomo Filber and Zuriel Sharon through Direct Polls Ltd on October 17, 2023. 1,086 adult Israelis (over the age of 18) were sampled with a statistical sampling error of 4.0 percent.