Long-Awaited Coalition of Civic Minds: Democratic Forces of Change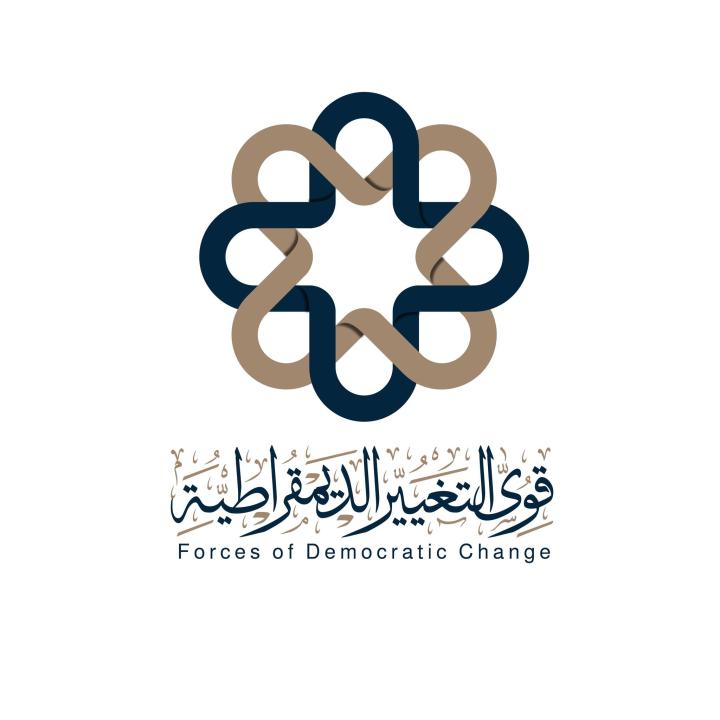 Combining a wide range of of political views and principles, the Democratic Forces of Change hope to provide the Iraqi people with an action-driven opposition platform.
After more than a year of seeking consensus and a collective vision, the October/Tishreeni Movement and other civic-minded political forces have successfully agreed upon a common political platform. During a 1,000-person conference at the Baghdad International Fair on October 15, eight political parties joined together to officially establish the Democratic Forces of Change (DFC)–positioning the initiative as a political movement that disillusioned Iraqis can begin to look towards as an alternative to the stagnant political class. 
Based on discussions with leaders and supporters of the involved parties, this development should be viewed as a positive maturation of the political wing of the Tishreeni/civic movement, precisely because it moves away from transactional politics or flowery-but-toothless statements and towards developing an opposition pipeline that can, when the opportunity presents itself, present an effective, nuanced alternative. 
The DFC consists of an executive board of the leaders of the eight gathered parties, a political office that will determine policy, a program office responsible for capacity-building initiatives, an outreach committee to enlarge the coalition with other like-minded parties and gatherings, and a communications office for external branding and building popular support. This structure is important as it avoids mirroring incumbent political parties' over-reliance on superfluous committees—such as a youth committee—and streamlines decision-making, as agreed upon with the consent of the 1,000 attendees, imparting legitimacy.
The eight parties—Beit al-Watani, Beit al-Iraqi, the Communist Party, the Democratic Social Trend, Nazl Akuth Haqi, the Tishreen Democratic Movement, Wa'ad al-Iraqi and the collective Democratic Trend—represent a wide range of specific views, and have never before been able to agree upon principles and a shared platform. 
In addition to calling for a transitional government that oversees the resumption of normal government activity while simultaneously preparing for a new round of elections, which PM-Designate Mohammed Shia al-Sudani will presumably have strong, though perhaps private, objections to, the coalition platform has established twenty policy positions. Although all twenty points require further definition to become policy proposals—and many are rather ambitious, especially in this political climate—the platform orients the coalition toward economic growth and more transparent government budgeting, defense of fundamental freedoms, rededication to decentralization, and the concept of a majority government with a meaningful opposition.
The DFC deliberately excluded discussion of a joint electoral list or coordination on candidates, instead focusing on building the foundation that will be necessary once there is more clarity on future election structure and timing. This incremental approach is essential, especially considering the absolutism, hubris, and internecine strife that has previously defined civic-minded parties and gatherings.
This breakthrough should make Iraq watchers cautiously optimistic, with the hope that these forces may build the momentum needed to attract and mobilize voters in sufficient numbers to change the electoral map in Iraq—a process started in 2021 that clearly did not reach the 'tipping point' necessary to force incumbents into a game with new rules. Though hindered by the intransigence of Emitdad, which has so far refused to join—a sign of the party's worryingly increasing arrogance)—the legitimacy bestowed by Beit al-Watani's leadership and the nascent coalition's architecture built upon old-school organizing techniques from the Communist Party, which has been eagerly awaiting such an opportunity for decades, position the DFC well. Sadly, it is equally possible that this initiative will fail due to infighting, competition for leadership, or infiltration by spoilers from incumbent parties. 
The evolution of the people's disillusionment with poor government performance and the kleptocratic political class has evolved from sporadic street protests to the significant—but diffuse and unorganized—social mobilization of the Tishreen Revolution seen in 2019 and 2020 to the now factionalized nascent "gatherings" that compete amongst themselves. Those gatherings have finally internalized the need for collective action and compromise, largely due to advice from those with comparative international experience in coalition building and social movement development. Shifting towards a coalition-style opposition that mutually supports capacity building and the strengthening of a collective voice while allowing individual identities and views on issues marks a new stage for Iraq's civic-minded movement.
The conference and its mobilization, publicity-focused approach has clearly rattled Iranian-aligned militias and their political allies. By simply using #October15 (#١٥تشرين) to garner attention amongst Tishreeni/civic circles—which served as a clarion call throughout the dozens of disparate gatherings and movements—militia-affiliated social media accounts began to call upon the al-Kadhimi government to exert state control to prevent street mobilization. It is fascinating to observe that these malign groups assumed they could only organize a protest, which they initially sought to suppress, when in reality, the DFC sought something far more significant and better organized than the militia-aligned political parties could likely stage.