Minister Allocation in Iraq's New Government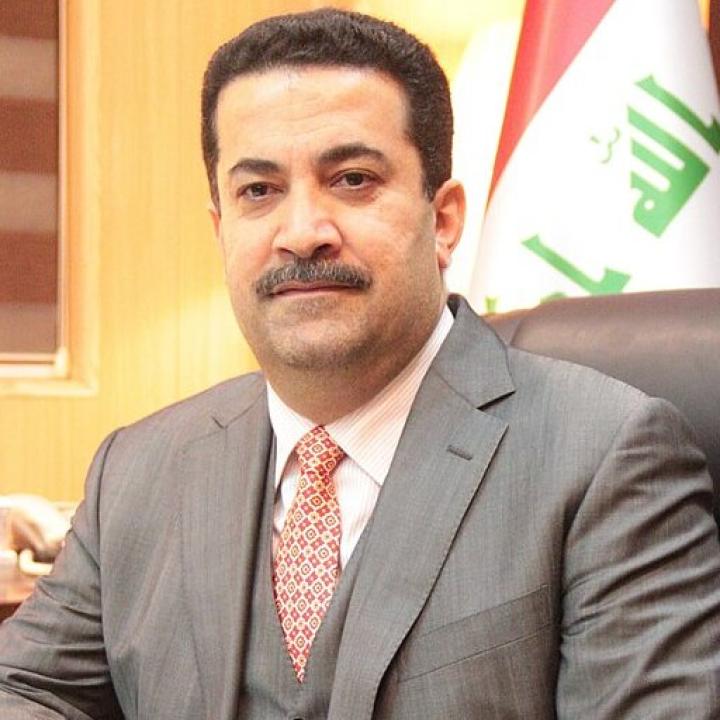 Although ministry positions in Iraq have long been used as bartering tools, the new government could make a huge difference by supporting key ministries with real solutions and competent appointees.
After extensive disagreements between rival factions and the Sadrist Movement's withdrawal from politics following the general elections in Iraq last October, all parties have finally come to an agreement on the formation of the new government. After more than a year of political deadlock, the Iraqi parliament voted in Abdul Latif Rashid as the country's new president on October 13, following a lengthy race between Rashid and the outgoing president, Barham Salih. Soon after, the Coordination Framework proposed and Rashid immediately tasked Mohammed Shia al-Sudani to form the new government as Prime Minister.
In accordance with previous political agreements, these appointments follow a set pattern: a Shia candidate has received the position of prime minister, a Sunni politician will receive the position of speaker of parliament, and a Kurd has been named to the position of president of the Iraqi republic. 
But the complexities in forming a new government go much deeper than naming a president and prime minister, especially with regard to Iraq's 22 ministries. Five of these ministries—the Ministries of Defense, Interior, Oil and Natural Resources, Finance, and Foreign Affairs—are considered 'sovereign' ministries, and since 2003, their respective ministers have been decided based on the number of parliamentary seats held by the Shias, Sunnis, and Kurds.
Historically, Iraqi parties have focused on securing ministers in these positions who will solidify the rule of those in power, helping them to preserve their places in the government. However, these efforts usually come at the expense of serving the Iraqi people and solving problems in key sectors. As this stage of government formation proceeds, Iraqi parties are showing few signs of taking the consequences of this process more seriously, despite Iraq's serious economic and social challenges that it will continue to face in the coming year. 
Securing Influence through Ministries
In states with democratic institutions, political parties typically gain power by acting as the opposition or rival parties to those at the top. Once in power themselves, these parties use their influence to serve as ministers in a variety of departments, usually with the desire to improve conditions for their citizens and elevate the stability and standing of their government, with the understanding that their performance will impact their viability in future elections. This is completely the opposite of what happens in Iraq.
Since the fall of the regime in 2003, the formation of the Iraqi government has adhered to a power-sharing system along religious and ethnic lines, called the al-Muhasasa system. The system awards one point—one ministerial position—for every two seats held in the parliament.
For years, this power sharing has followed a pattern of sorts, with the Shia bloc typically receiving the Ministry of Interior, Sunnis the Ministry of Defense, and Kurds one of the Ministries of Finance or Foreign Affairs. Often, if the Kurds received the Minister of Finance, the Shia would in turn receive the Minister of Foreign Affairs. And as a general rule, the minister positions considered to have less political clout or influence were given to minorities and women.
For example, in Mustafa al-Kadhimi's cabinet, a minority party received the ministry of human rights—a position considered rather irrelevant by the political elite. Naturally, this has created an enormous gap between the power and representation of elites and that of minorities in Iraq.
Shia elites, for their part, have maintained a significant share of the power, holding many sovereign ministry positions in addition to the position of prime minister. These have included ministries of interior, oil and natural resources, finance, or foreign affairs. In general, these ministry positions have helped the Shia elites become a powerful entity in the Iraqi political scene.
For the Kurds, sovereign ministerial positions have provided an opportunity to establish an identity in Iraq, similar to the Shia parties' solidification of power. Through the Ministry of Foreign Affairs, especially, the Kurds have attempted to wield influence on the topic of the Kurdistan Region, halting any decisions that would have sanctioned the Kurdistan Region such as the Iraqi government's budget cutoff in 2014.
Iraq's New Ministers
Based on preliminary information available from the most recent round of government formation negotiations, Shia parties are expected to receive twelve ministry positions, the Sunni parties will receive six, and the Kurds will have four. More specifically, recent news suggests that Shia parties will likely put up ministers in charge of the Ministries of Interior, Finance, Electricity, Health, Agriculture, Transport, Communications, and others. Sunni parties will likely be represented in the Ministries of Military, Planning, Education, Industry and Trade, Culture, and others, while the Kurdish parties will have such portfolios as the Ministries of Law, Ecology, Housing and Reconstruction, Labor and Social affairs, Sport and Youth, Water Resources, Higher Education, and Scientific Research. 
One additional ministry has not yet been confirmed. As with previous governments, less influential positions such as the Minister of Immigration Affairs are allocated to minority groups, such as the Christians.
Critical Ministries Ignored
During the discussions to form a new government, however, this system prioritizes maintaining power over efficacy, especially when it comes to ministries critical to governance issues but considered less prestigious. These minister positions are barely even brought to the negotiating table, despite the fact that the people in these offices will directly field the major challenges that face the Iraqi public regarding health, education, housing, and water and food shortages. Instead, in the scope of government formation negotiations, Iraq's other ministries are typically used as last-second bargaining chips, giving a certain party more power in exchange for something else. 
Although sovereign ministry positions are at the very core of the power held by Iraqi political parties, the actual efficacy of the other ministers is rarely ever questioned. This reality ignores the tremendous need for competent, creative ministers in less noticeable ministries who can fix Iraq's damaged sectors and rebuild Iraqi society economically, socially, and politically.
A prime example of need in Iraq is on the issue of unemployment. In October, the Iraqi General Trade Union noted in a statement that "the rate of unemployment in Iraq reached six million people," the highest rate of unemployment in Iraq's history. Given these concerning statistics, the Ministry of Social Affairs should theoretically be a key position, as it is the ministry principally responsible for aiding young Iraqi citizens and reducing unemployment, especially as university graduates make up the majority of the unemployed.
Another area of need in Iraq is the health sector, which is suffering immensely from a lack of staff and essential medications in hospitals. Due to unrest and unsanitary conditions, war, sanctions, and terrorist threats in the last three decades, Iraq has seen and continues to suffer from a major brain drain of its doctors. Nevertheless, according to Alla Alwan, a former minister of health in Iraq, "the government [still] doesn't prioritize the health sector."
 If any party or coalition desired to put strong emphasis on the proper selection of ministers in non-sovereign ministries, so much could change for Iraq, and tangible successes in these crucial areas could be achieved. Beyond just health and social affairs, ministries like education, municipality, electricity, reconstruction, and others could have a serious impact on the improvement of life in Iraq. Instead, none of these ministries are discussed or prioritized during the negotiations between political parties and the sworn candidate for government formation. Their leadership is instead decided as a byproduct of attempts to vie for more 'prestigious' ministries.
Although most of the assignments have already been made, Iraq's new government still has time to make a difference in critical areas of need around the country. Rather than ignoring "minor" ministries such as Health and Education, the government must support these ministers, providing them with the full capabilities to face the issues currently threatening Iraq's stability.
These ministries will be the key to success for Iraq as severe unemployment, food and water scarcity, infrastructure failure, and lack of healthcare continue to undermine Iraq's wellbeing. Given their importance to Iraq's future, they should be taken more seriously when considering the future of Iraq's government.