East Jerusalem Palestinian Poll Shows Rising Nationalism As Tensions Grow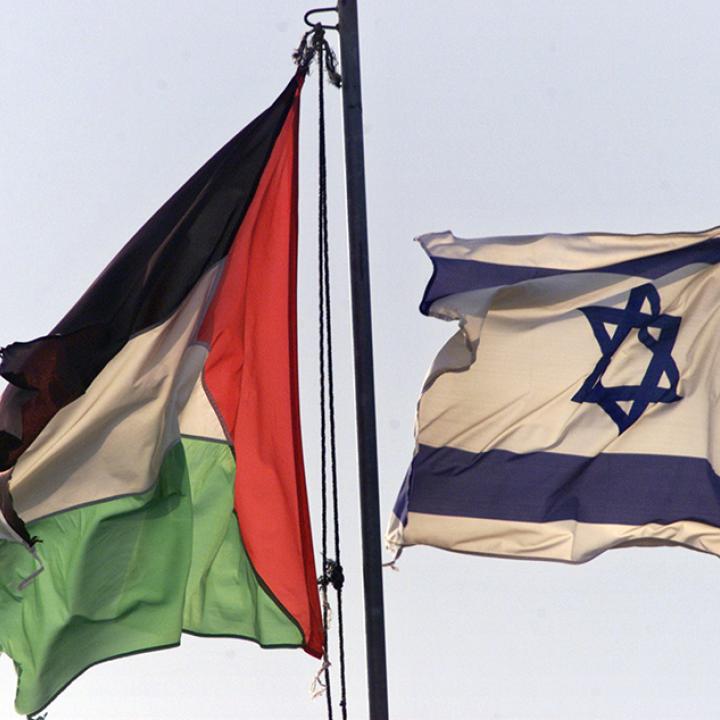 August 10, 2017
This week King Abdullah of Jordan made a rare visit to Ramallah, his first in five years, to confer with Palestinian Authority President Mahmoud Abbas in the wake of a crisis over security at the Temple Mount/Al Aqsa Mosque in Jerusalem. This latest outbreak of small-scale violence and public protest has apparently been contained. But it follows two years of sporadic stabbings and other attacks by local Palestinians, amidst false rumors of Israeli "encroachment" on the Haram al-Sherif, the plaza surrounding the historic mosque.
In late May, during the ten days just before Ramadan, I personally supervised a unique, systematic professional public opinion poll of east Jerusalem's Palestinian population, to measure how it is responding to these shifts.  The fieldwork was conducted entirely by qualified native Palestinians, in Arabic, employed by the Palestine Center for Public Opinion, based in the nearby West Bank town of Beit Sahour.
On the surface, the Palestinian neighborhoods we surveyed, home to over 300,000 people with official resident status (including work, travel, education, and social welfare benefits) but not Israeli citizenship, appeared quite peaceful.  Under the surface, however, the survey revealed a much more mixed picture.  On a few bellwether issues of attitudes toward Israel, Jerusalem's Palestinians are somewhat more moderate than West Bankers or Gazans.
Yet on other questions, east Jerusalem's Palestinians are, as a group, actually more nationalistic -- and also more religious – today.  Perhaps most telling of all, the proportion who say they would prefer Israeli to Palestinian citizenship has dropped sharply since the previous poll in September 2015, shortly before the "knife intifada" erupted in the city:  from a remarkable 52 percent then, to just 21 percent now.
The survey comprised just over 500 face-to-face interviews with a representative sample of all Palestinian areas in the Jerusalem municipality, including the walled Old City surrounding Al-Aqsa, divided proportionally among the majority inside the Israeli security barrier (N = 411) and those outside it in the Shuafat refugee camp, Kafr Aqab, and Atarot/al-Ram (N = 101).  This was a truly random, geographic probability sample, with a margin of error of approximately plus or minus 4 percent, at the 95 percent confidence level.