Teaching Our Children Islam's True Message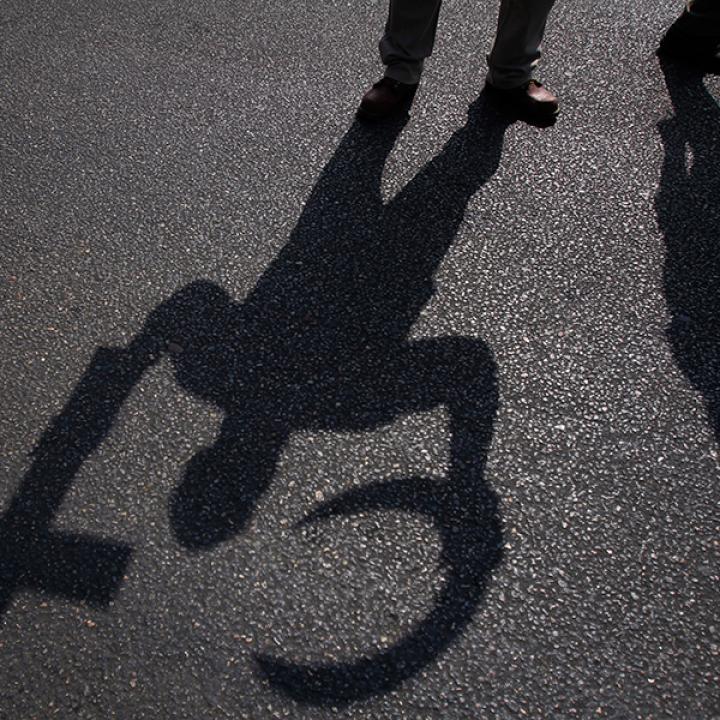 Islam offers both Christians and Jews a broad scope of religious freedoms and protections, and minority rights are also considered a religious and moral obligation.
In my two visits to Auschwitz, the Nazi concentration camp in Poland, I learned that holocausts and genocides do not occur in a vacuum. Rather, there is almost always a vicious campaign of incitement directed against the target group preceding them. What is troubling today, with the recent uptick in anti-Semitic and Islamophobic incidents worldwide, is that extremists and zealots are not the only ones inciting their followers. In a number of Arab countries, Muslim children are taught ideas that distort the true meaning of the Quran and hadith too.
In the Prophet Mohammed's last address, known as the "Farewell Sermon," he said, "I leave behind two things, the Quran and the sunna, and if you follow both you will never go astray." However, this straightforward message is complicated by what is known as tafsir, or Quranic exegesis. Certain Islamic scriptural interpretations continue to pose problems. Does the Quran promote hatred, enmity, and violence, or does it preach peace, moderation, reconciliation, and tolerance, as asserted by moderate Muslim scholars, including Abdul Rahman ibn Nasir as-Sadi, Muhammad Sayyid Tantawi, and Abu Muhammad al-Baghawi?
For example, some clerics teach young Muslims that the Quran describes Jews as pigs and apes, citing two verses from Surat al-Maida in which God punished Sabbath breakers by turning them into pigs and apes. But a more truthful reading of these verses reveals that God's punishment was reserved only for individual transgressors, not the entire Jewish people. In other words, contrary to popular misperception, the Quran does not describe Jews as pigs and apes.
Similarly, a widely quoted hadith reads, "A Jew serving the Prophet got sick. The Prophet went to visit him and urged him: 'Become a Muslim.' The Jew looked at his father who instructed him, 'Obey the Prophet.' The Jew became a Muslim and the Prophet left saying: 'Thank God who saved him from Hell.'" Some exegetes point to this hadith to conclude that Jews are destined to go to Hell, but the Quran makes no mention of such a fate for Jews.
The most widespread of the Prophet's hadiths concerning Jews is the following: "The Day of Judgment will not arrive until the Muslims fight the Jews and the Muslims will kill them. Even if a Jew hides behind a rock or a tree, the rock or the tree will say: 'O Muslim, O worshipper of God! There is a Jew behind me. Come and kill him, except the Salt Bush, for it is one of the Jews' trees.'" This hadith is taught across the Muslim world, including in Saudi Arabia, Jordan, Syria, Egypt, and Palestine, and it continues to shape the attitudes of Muslims toward Jews. Yet this hadith directly contradicts a slew of Quranic verses, which take precedence over the hadith when there are textual ambiguities or conflicting content. The Quran explicitly asserts in Surat al-Hajj, "God will judge between you on the Day of Judgment concerning the matters in which you differ," commanding that only God can be the final arbiter on matters of ultimate truth. Moreover, the Quran contains many verses that describe Jews favorably, none of which instruct Muslims to fight them. Surat al-Baqara, for instance, contains the same verse twice that reads, "Children of Israel, remember the blessing I have bestowed upon you, and that I have exalted you above the nations."
Islam did not come to negate the Old and New Testaments, but rather to confirm and corroborate them. The Quran is replete with examples of respect for Christians and Jewish scriptures; it often emphasizes the shared values of the three Abrahamic religions. This is further demonstrated in the Constitution of Medina, a pact signed by the Jews of Medina and the Prophet when he emigrated there in 622. This transformative piece of legislation united the two communities and accepted the differences between the two religions.
Islam offers both Christians and Jews a broad scope of religious freedoms and protections, and minority rights are also considered a religious and moral obligation. In one hadith, the Prophet warned, "Beware! Whoever is cruel and hard on a non-Muslim minority, or curtails their rights, or burdens them with more than they can bear, or takes anything from them against their free will, I will complain against that person on the Day of Judgment."
The Quran urges Muslims to invite non-Muslims into a "respectful" and "gentle" dialogue on religious matters, with "wisdom and beautiful preaching." When disagreement or acrimony begin to prevail, the Quran in Surat al-Kafirun instructs Muslims to say, "For you is your religion, and for me is my religion," and in Surat al-Kahf, "And say, the truth is from your Lord, so whoever wills, let him believe; and whoever wills, let him disbelieve." This is what our children and youth ought to learn.