Shifting Lines and IDPs: Azaz, Afrin, and the HTS Incursion
Updated October 31, 2022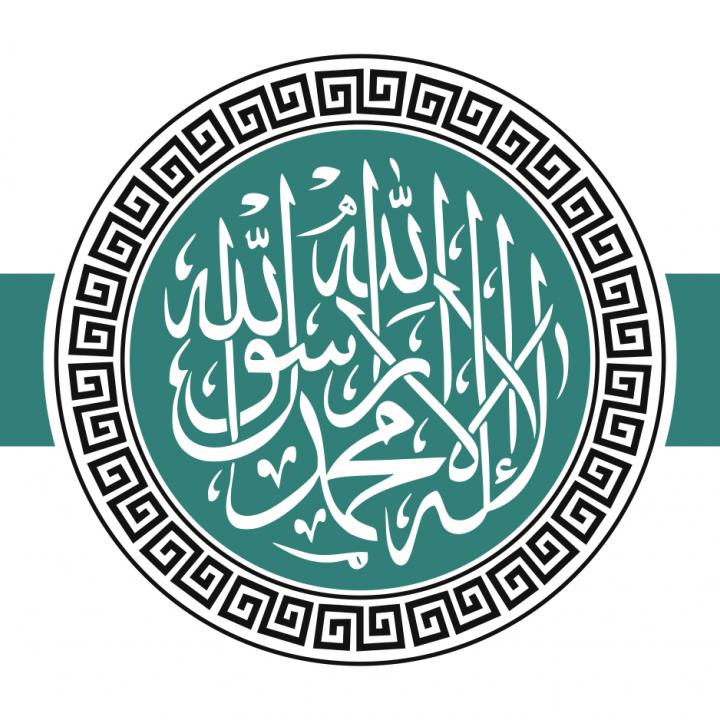 Editorial note:
Article has been updated to include additional information refuting a claim made by one high-level source about the developments in Afrin during the HTS incursion, reflecting the confusion on the ground during this period.
HTS is on the move through northern Syria, leaving locals in Afrin and Azaz even more vulnerable.
Locals of Northern Aleppo Reject Jawlani's Project
This week, Hayat Tahrir al-Sham (HTS)—a Jabhat al-Nusra off-shoot—entered Afrin via the south in al-Basoota, and via the southwest in Deir al-Balout. In a move unimaginable just days before, HTS was able to capture the whole of Afrin, including Afrin city, the only large city in the district. Consequently, HTS is now heading towards the border city of Azaz, the largest city in opposition-held northern Syria. The 3rd Corps, which consists mainly of al-Jabha al-Shamiya—the local brigades of Azaz, Marea, and Tal Rifaat concentrated in Kafr Janna a few miles west of Azaz—has thus far managed to thwart the advance of HTS. Negotiations were held in al-Basoota, but Shamiya initially rejected all HTS demands. Clashes are still ongoing on the Kafr Janna front.
The attack began as a result of Syria's lucrative and pervasive drug trade along with the competing interests of different brigades within the Turkish-backed Syrian National Army (SNA) that controls the area. Abu Ghanoum—an activist in Al-Bab recently killed along with his pregnant wife—had been investigating the local al-Hamza brigade's involvement in the drug trade. Al-Jabha al-Shamiya, the 3rd corps of the SNA, subsequently investigated the incident, with Shamiya emptying the headquarters of al-Hamza in al-Bab in response to evidence pointing to a leader of the brigade being culpable. 
Syrian analysts observing the al-Hamza group point to this investigation as the spark that compelled the connected criminal Sultan Suleiman Shah Division Brigade—colloquially known as al-Amshat after its notorious leader Abu Amsha, who has also been under Shamiya investigation for numerous crimes—to request the help of HTS warlord Abu Mohammad al-Jawlani from Idlib, allowing HTS to enter. The areas are useful targets for HTS, since Shamiya runs profitable border-crossings there. 
An agreement between the 3rd corps—mainly al-Jabha al-Shamiya—and HTS was signed on October 14, regulating a ceasefire and allowing the return of al-Jabha al-Shamiya to its bases in Afrin with the purpose of building a shared ruling structure.
"There have been secret talks going on with international actors to have Jawlani's plan implemented in northwest and northern Syria through jarabulus. And only now it has become visible", says a military leader of al-Jabha al-Shamiya, the largest SNA brigade with headquarters just outside Azaz. "We decided to not enter into a war with them, and that is why we retreated from Afrin. We made an agreement with them on military matters, because we are a military organization and we do not have a project for all other aspects of governing like the Salvation Government does. But we will never accept their project for our areas." 
"The whole attempt is to dissolve al-Jabha al-Shamiya, and it is the second attempt [of its kind]," a source close to the negotiations in Afrin tells me. "The Americans have threatened the Turks on Friday: Jawlani has to leave Afrin otherwise [the United States] will let the Kurdish-led Syrian Democratic Forces (SDF) in. This consequently angered the Turks and helped to balance out the situation. Al-Jabha al-Shamiya can return to its headquarters in Afrin, in Ma'batli and Afrin City mainly."
This remark reflects the chaos and panic in Afrin of that time, some of which continues to permeate the area. However, now the dust has settled somewhat, more information about the meeting has come to light. Two other Syrian Kurdish sources with knowledge of the situation, including one who attended the meeting between the Turks and the Americans, denied in an interview with the author that the threats by the Americans also included letting the Kurdish-led SDF into Afrin.
"Militarily, HTS left Afrin but security and intelligence-wise they are still there", several sources in Afrin say. In Kafr Janna, just west of Azaz, the 3rd corps of the SNA thwarted attempts by HTS to enter Azaz. The fierce battle there has likewise balanced the situation. On Sunday morning, Russia bombed positions near Kafr Janna, and SDF as well. On Sunday night, there were reports about HTS again trying to enter Azaz, and locals blocking the street. "Oh Azaz, oh Afrin, we do not want the pig Jawlani," protestors chanted. In other cities in northern Aleppo, people also went out to protest against Jawlani—in Marea, al-Ra'y, al-Bab and Jarabulus.
On Monday evening the Turks intervened with other SNA brigades—including Thairoun, a competitor block to al-Jabha al-Shamiya—in addition to allies such as Sultan Mourad, Mu'tasim, and al-Hamza to take control over certain checkpoints. Still, HTS did not announce a full retreat, though al-Jabha al-Shamiya retreated to Azaz. The road between Azaz and Afrin is open again as of Tuesday morning, but locals in Afrin and Azaz are afraid that fighting could erupt at any moment. On Tuesday, the U.S. Embassy in Syria tweeted: "We are alarmed by the recent incursion of HTS, a designated terrorist organization, into northern Aleppo. HTS forces should be withdrawn from the area immediately."
 Just last week, I traveled around this region, visiting Afrin, Azaz, and Marea, and I interviewed Syrian Arab, Kurdish, and Yazidi leaders and residents about their lives in northwest Syria under the SNA, and the continuing challenges of displacement and violence that have characterized this area.
Northwestern Syria was written off years ago by some Western governments. For instance, Dutch Foreign Affairs halted all aid to civil society NGOs, including Local Development and Small Projects (LDSPS)—an NGO that originated from Razan Zaitouneh in Eastern Ghouta—and the rescue workers of the White Helmets. This decision was justified to parliament with a statement that the return of the Assad regime to the area was imminent, and therefore there was no use in continuing to support NGOs there.
Four years later, the opposition-held areas in the North remain outside of regime control. And despite its challenges, the number of Syrians from around the country who are seeking refuge there is increasing day by day. A conservative estimation of the area's current IDPs is 4.7 million, but researchers suspect that this number is actually much higher, as new IDPs wait for new identity cards issued by the local councils. 
This area is a patchwork of Arab, Kurdish, and Yazidi Syrian residents, but ongoing violence and competing authorities have displaced many in each group. The cities of Azaz and Marea are majority Arab, Tal Rifaat was once majority Arab—though next to none remain—and Afrin city was once majority Kurdish—now approximately 40 percent Kurdish, according to the local Kurdish council. All of these cities have huge numbers of IDPs: 80 percent of Azaz's 260,000 inhabitants are IDPs from throughout Syria, according to the Independent Doctors Association (IDA). Local sources estimate Afrin City is currently about 60 percent IDPs. Half of Marea's 40,000 inhabitants are likewise IDPs, according to the leadership of the local Mu'tasim brigade. 
However, as the HTS attack on Afrin so vividly demonstrates, violence in this region remains a part of life here. The conflict between SNA and the Kurdistan Worker's Party (PKK)-linked forces, known as the People's Defense Units (YPG), also continues to simmer, and the frontlines are blurry. YPG-controlled Tal Rifaat is only three kilometers away from the SNA controlled Marea, and while the latter is located in a valley of sorts, Tal Rifaat is still visible. Locals in Marea reported that shelling on Marea comes from Tal Rifaat regularly, with the city now under what residents see as mixed SDF-regime-Iranian control. 
Tal Rifaat IDPs: the Story of the Alito Clan
"In March 2016, Russia bombed Marea for three full days," Bashir Alito—former head of the council of the liberated Aleppo province from 2012-2016 and current political spokesman of the IDPs of Tal Rifaat—remembers. Local rebels liberated Tal Rifaat from the regime and from ISIS, including the killing of the senior strategist Haji Bakar. Alito lamented, however, "we could not liberate it from the Russians and the PKK." Like Ankara, Bashir Alito and a number of other IDPs do not believe there is any distinction between the YPG and the PKK, a Turkish and U.S.-designated terrorist group. "We call the YPG and SDF: PKK," Bashir Alito tells me, "because we know that they get their orders from Qandil."
Describing those who fled the city during the initial Russian bombing campaign, he noted "People left without many belongings; we thought we would be back in two weeks or so. But when we wanted to return to our houses, we found out that PKK fighters had entered the town, and forbade us to return." Now, Alito rents a house with three other families in Kafr Kalbin, a village between Marea and Azaz. He and his family now live just about ten kilometers from Tal Rifaat: "I can see Tal Rifaat from the roof of the house." 
While Alito is able to afford to rent a house, many of the IDPs from Tal Rifaat—along with residents from 42 villages and sixteen smaller settlements also taken at the time—live in makeshift IDP camps near Sijjo and Yazibar near the Turkish border. In Sijjo village, Mahmoud Alito alias al-Zaeem, a military leader from Tal Rifaat whose brigade is now part of the Shamiya, says shop names like "Tal Rifaat pharmacy" show how the village has flourished due to the IDPs now in residence.
The majority of the members of the Alito clan still live in IDP camps. "[The IDPs] decided to set up tents in the Sijjo area, and not go to Afrin," an expelled businessman from Tal Rifaat who lives in Kilis tells me. "They did not want to settle in the Kurdish Afrin area. When asked who was paying for these grounds, Mahmoud Alito explained that the Shamiya was "coordinating all this." The makeshift camps are next to the headquarters of Shamiya near the Turkish border, and some IDPs even live within the headquarters itself.
Here, resident Firas Alito tells me that when the Turks announced the military operation on Tal Rifaat, the people in the camps celebrated, believing that the incursion would allow them to return to their homes, lands, and shops. Some even began to disassemble their tents in anticipation. The subsequent realization that the operation was not coming came as a blow. "When people realized they had to stay in their tents another winter in harsh circumstances, we had ten or fifteen people in the camps who died from the shock."
Bashir Alito reported that some families have in fact returned to Tal Rifaat, but that the city leadership "did not let them return to their own houses [and] gave them a house away from the city." Alito also pointed to the loss of Tal Rifaat as motivation for the SNA attack on Afrin. "We were neighbors, the PKK and us, and although we knew their practices, we never thought of going to Afrin. Tal Rifaat changed all this."
Yazidi Communities: On the Border of Idlib
In Burj Abdallah, roughly between Afrin City and the bordering Idlib province where HTS rules, I met the religious Sheikh of the Yazidi community in Afrin, Sheikh Kalo, together with other representatives. We spoke about religion and how the community here is managing. 
The current community is much smaller than it once was. There are about 20 Yazidi or partly-Yazidi villages throughout Afrin, as well as in Katma, and Bafaloun near Azaz. Sheikh Kalo reported that 600 households remain in the area. When ISIS took Sinjar in Iraq, many young people left northwestern Syria for Turkey, where they sought to continue on to Europe. Families focused especially on sending their daughters and other female family members away, fearing their capture by ISIS after the horrors in Sinjar. 
More young people fled in 2018, during the Turkish/SNA operation in Afrin. "There was one brigade leader of the [Turkish-backed] al-Hamzaat [division], who kidnapped people for ransom. Many of us filed complaints and now he is in prison in Turkey," the representatives tell me. 
However, representatives also told me of an HTS approach that presaged the current attack. In June, HTS entered Idlib and arrived on a hill just two kilometers from Afrin City. Now that I've seen this road myself, I realize how close these forces came to the community, and just how scary this must have been for the residents of the city. That week, as HTS once again approached the south of Afrin, Abu Raslan—a Kurdish Shamiya leader in Ma'batli,—reported that "Al-Jabha al-Shamia, the 3rd Legion of the SNA, is the only one who is fighting them. The rest of the brigades are sleeping, as usual."
Syrian Kurds of Afrin: Stuck Between YPG and SNA
During the Turkish/SNA military operation in Afrin in 2018, more than 150,000 Kurds fled from Afrin to the area of Tal Rifaat, while 1,700 Kurds were detained in Afrin. Most of them have been released, but still over 100 Kurds remain innocently detained in prisons belonging to brigades, such as the al-Hamza and Sultan brigades—a reality deeply prevalent throughout all areas of Syria. 
Azad Osman, head of the Association of Independent Syrian Kurds—a group connected with the Istanbul-based Syrian opposition—emphasized the position of his organization that the Democratic Union Party (PYD) in charge of the Autonomous Administration "arrests everyone who opposes them." Reports of the YPG recruiting children, corroborated by the UN and human rights groups, shaped locals fears of the group. However, another member of the association, Adnan Hassan, described his dismay at the treatment he received in coming to SNA-controlled areas. "I was imprisoned by the Assad regime, I sent all my four children outside Afrin when the PKK took control in 2012, fearing the PKK would take them and send them to military camps. I went to the [SNA] brigades and said I am like you, anti-Assad, anti-PKK. But what happened? They arrested me and I was in detention for 24 days. They stole my house, my car, and my money. I have my house back now, but not my car or the money."
In Afrin, resident Hasan Ahmad echoed these sentiments: "The PKK stole our children, the brigades steal our money." His brother-in-law has been held in detention by one of the brigades since 2018, in al-Ra'y. Another Kurdish man from Rajo, in northern Afrin, emphasized that "Kurds are afraid to pass checkpoints of the brigades." Some areas are safe, but others are not. 
Despite these challenges, some Afrini Kurds are attempting to return. They must use smugglers, as the YPG prevents residents from areas under its control from crossing over, while some SNA checkpoints require them to pay to enter. Most Afrini Kurds come via a cheaper route: traveling from the regime-controlled areas of Aleppo to Manbij and crossing the Sajur river to enter SNA areas. 
Once in Afrin, getting back to their own houses is a different story. When it is civilians currently living in the homes—IDPs who themselves fled from other areas in Syria—the current residents will in most cases vacate when the Kurdish owner returns, although not always. When the house is taken by certain brigades within the SNA, it becomes a different story. "The problem is the leadership of some brigades," a female activist in Afrin tells me, "not the young guys. The leadership can steal houses, occupy buildings—they rule with the gun."
One brigade, Ahrar al-Sharqiya, was placed on the blacklist by the United States. Others, like the Turkmen Sultan Mourad, now fear also being blacklisted. Locals in Afrin City said that this pressure on the brigades has reduced the violations in Afrin City. Putting pressure on brigades exposing their violations has apparently made an impact in improving the situation in these opposition areas. Kurdish activists inside the city also emphasized extortion and loss of houses from some brigade leaders over cultural suppression as their main concern.
In Bulbul, which remains one of the most difficult areas to come home to, I met a family that had returned seven days earlier from the regime-controlled area of Aleppo and were staying with relatives in the nearby village of Qorne. They explained that they—and especially the matriarch of the family—had come back due to homesickness: "We are from the countryside and we could not acclimate to life in Aleppo." 
When I asked whether they had gotten their old house back, they explained that they had spoken to the man originally from Homs who had taken up residence there: "He promised he would leave in eight days with his sheep to the al-Bab area. We arranged it among each other." After the promised period had elapsed, I checked in with them as to whether this had really happened. "No, it was just empty words", a friend of the family said. 
However, echoes of the conflict remain. In Afrin City, mines planted in the towns and villages of Afrin by the YPG have killed thirteen people, mostly Kurds. I interviewed several survivors of these mines, as well as a father who lost two sons and his house to a mine placed at the entrance. Since there are no demining organizations active in Afrin, most will continue to remain in place, periodically detonating. 
Now, the residents of Afrin are once again facing major upheaval. With HTS in control of Afrin City, making good on HTS leader Jawlani's desire to expand the group's area of control, the Shamiya are now preparing for a potential HTS incursion into Azaz. For the area's residents, this new development marks the latest threat to communities that have already faced so much over the past decade of the Syrian war.