The Reconstruction of 'Meaning' in Post-War Kuwait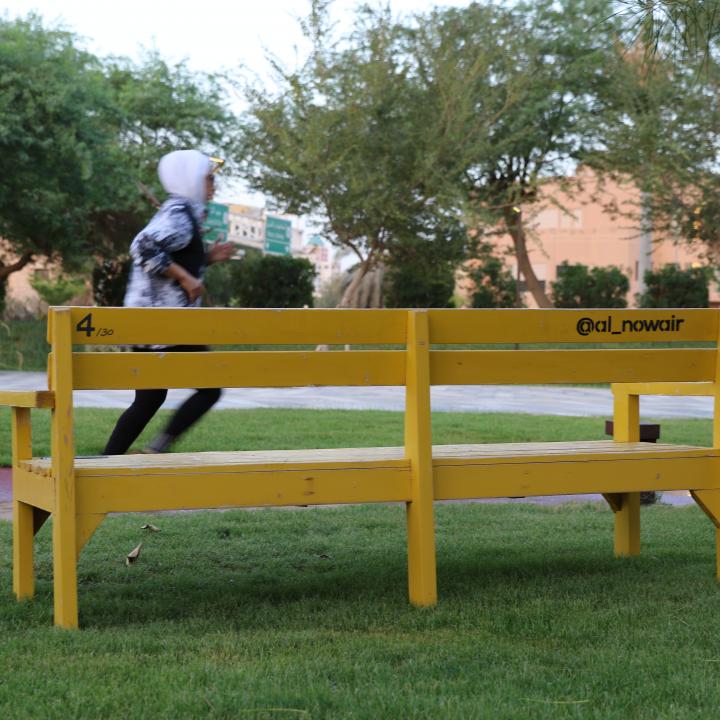 On the anniversary of the Iraqi invasion of Kuwait, it is timely to explore an under-analyzed aspect to Kuwait's recovery. Much research has examined the socioeconomic and sociopolitical shifts in post-war Kuwait, such as the increase of Islamists in parliament or the popularity of other religious and political movements. Others have also examined Kuwait's developing consumer culture. Yet few have have paid attention to the reconstruction of meaning in the aftermath of the Gulf War. While Kuwaiti buildings and roads have been rebuilt, civil society is still working towards healing from the invasion on a cultural and individual level.
Prior to the war, Kuwaiti society included secular and liberal parliamentarians, women capable and confident enough to serve as activists during the war, a lack of shopping malls, and no gender segregation within universities. During Kuwait's rapid reconstruction, individuals may have used new shopping malls or available religious outlets to cope with the many adjustments to post-invasion life. Since 1991, the question of 'meaning' in one's life has been heavily linked to pseudo-religious and materialistic frameworks. However, an undercurrent of programs centered on well-being has been yielding a noticeable influence in the reconstruction of deeper meaning in Kuwait and elsewhere in the region.
These initiatives encourage individuals to search for purpose individually while practicing skills that contribute to a national identity. The 2016 establishment of the Emirati Ministry of Happiness has led to a broader discussion in the Gulf about how happiness is defined, what a happy life entails, and how governments might encourage or influence these parameters.
The development of a cultural scene and tourism sector across the Arab Gulf states has provided a partial answer to these questions. It is not uncommon to find opera houses, world-class museums, movie theaters and luxury hotels in the Arab Gulf states—in addition to the more traditional souqs. While these initiatives have been considered predominantly economic measures, the economic perspective does not adequately explain the labor of developing a more meaningful culture. Consequently, governments and NGOs alike have turned to other factors to more adequately develop a sense of communal wellbeing.
Across the Arabian Peninsula, several demographic factors appear linked to a state of well-being among citizens and residents. For example, the Emirati newspaper The National quoted a Bahraini mourning a lessening of quality of life as material wealth has increased. According to Saudi expert Hala Aldosari, gender is also an important consideration in determining happiness factors in the region. Given this new focus on mental as well as physical aspects of health, and despite the region's sociocultural constraints, there is evidence that the Arab Gulf states intend on expanding health services to better encompass mental health as well as more traditional health concerns.
As the most democratic of the Gulf states, Kuwait provides a unique environment to explore these issues through its vibrant parliament and unparalleled media freedoms. Under such conditions, there is much room for 'meaning' in life to be negotiated on a cultural and individual level rather than dictated from above. In the case of Kuwait, a Kuwaiti civil society has outlined specific goals for its organization and has begun their implementation.
The Al Nowair Foundation is one example of an organization that utilizes scientific research to reconstruct Kuwaiti national identity in a way that makes room for the expression of positive values, including kindness and gratitude, among others. The organization focuses on improving Kuwaiti cultural norms on the roads with the #DriveKind campaign, in shopping malls through the #LetsNotPhub campaign to encourage in-person social interaction over phone use, and in professional settings with the Think Work Live campaign focusing on inter-office interactions. The Al Nowair Foundation relies on scientific, evidence-based practices to promote individual and communal welfare; it informs its localized, culturally-relevant programs with applicable research conducted by the American Greater Good Science Center and the British Action for Happiness. For example, the #OneMillionSmilesKuwait campaign was inspired by an experiment from the University of Essex that demonstrated the psychological benefits related to smiling.
There are also physical spaces in Kuwait being actively developed to encourage well-being programs. For example, the Al Shaheed Park is an urban park between the First and Second Ring Roads in Kuwait City that was developed by the Al Diwan Al Amiri as a gift for the Kuwaiti people. It is managed by the Lothan Youth Achievement Center (LOYAC), which trains volunteers to work as park guides. The park intentionally provides spaces to be used for fitness, and hosts public yoga sessions and running groups. In addition, the park contains indoor and outdoor spaces for cultural events, ranging from lectures to concerts. At this park, there is evidence of Al Nowair's #30YellowBenches campaign that places benches in front of scenic views in Kuwait to help individuals appreciate the beauty of the space.
Kuwaiti citizens are also voicing their own concerns about ways to improve Kuwaiti society. Browsing through Kuwaiti Instagram accounts, one can easily find initiatives to prevent violence against women (@abolish153), question cultural norms (@ccdkw) and encourage coexistence of world religions (@coexistkuwait). Although many young adults in contemporary Kuwait were born after the Iraqi invasion and occupation, many noticed and become concerned by the cultural tendency to turn to religion or materialism in the aftermath of the war. While much has been written about the legacy of Operation Desert Storm in examining U.S. foreign policy in the Middle East, the reconstruction of meaningful pursuits in societies after invasion is a key part of the reconstruction process. In the case of Kuwait, it is important not to divorce the legacy of the Iraqi invasion from these public well-being initiatives.
However, it is also important to note that these initiatives are not a substitute for professional mental healthcare services. Yet the fact that articles are emerging about the problem of suicide in the Gulf and other mental healthcare concerns is a hopeful sign for the future of the region. At least in the case of Kuwait, efforts to address individual and collective trauma are a part of recovery from a brutal invasion that impacted a nation profoundly and continues to indirectly influence a generation that did not live through the war but was nonetheless affected by it.
The reconstruction of meaning is a Kuwaiti initiative worthy of praise in the days of social media influencers, such as Sondos Alqattan and Abdulla Al-Jassir, who gain notoriety through product promotion while failing to contribute to a meaningful national identity. Such endeavors aim to develop a culture of integrity and present alternatives to other aspects of Kuwait's existing entertainment scene, which has come under fire recently for insensitivity to other cultures, and even a plethora of fraudulent doctors who use fake PhD certificates to practice. International collaborations should support these local initiatives, and can contribute by, for example, conducting research to track their effectiveness. Collectively, Kuwait is making choices about the kind of culture it should cultivate twenty eight years after its invasion.