The Islamic State in Pakistan: Growing the Network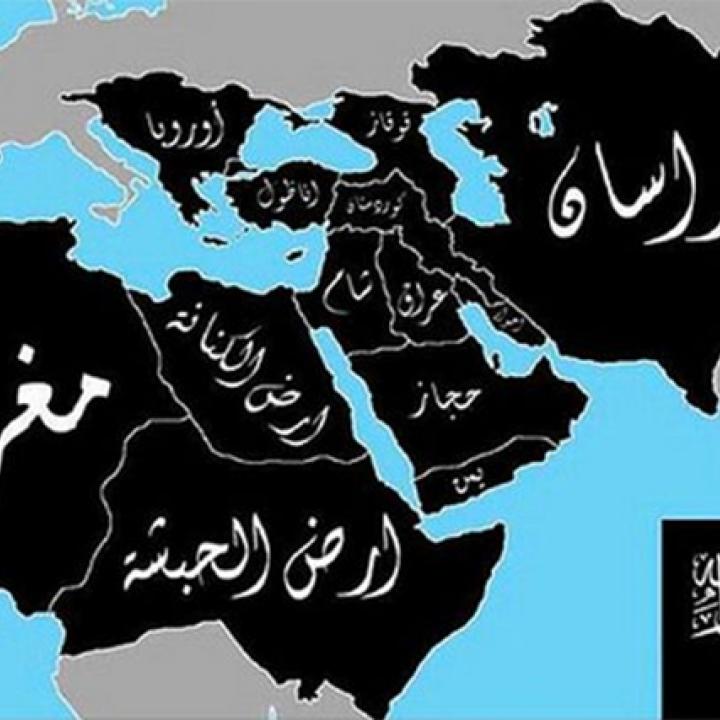 Pakistan, a country with an unprecedented youth bulge, could be a massive recruitment pool for ISIS. Several Islamist terrorist organizations have already taken advantage of the country's fragile situation.
The Islamic State of Iraq and al-Sham (ISIS) has established a base in Pakistan.  ISIS calls this Walayat-e-Khurasan and has considerably stepped up efforts to broaden its network there. However, the terrorism-ravaged and embattled Pakistani state is in no mood to allow another terrorist presence. The aim of this article is to give a bird's eye view of the widening network of ISIS in Pakistan, analyze the current situation, and look at how the Pakistani state endeavors to root it out.
Pakistan, a country with an unprecedented youth bulge, could be a massive recruitment pool for ISIS. Several Islamist terrorist organizations have already taken advantage of the country's fragile situation. Al-Qaeda has been the principal beneficiary, as thousands of its militants flocked to its training camps in bordering Afghanistan between 1996 and 2001. Despite language and cultural barriers, a number of Pakistani Islamist terrorist organizations, such as Harkat al Jihad-e-Islami, Harkat al Mujahedeen, Lashkar-e-Jhangvi (LeJ), Jaish-e-Mohammad, Lashkar-e-Taiba (LeT) and Tehreek-e-Taliban Pakistan (TTP) have worked under al-Qaeda's tutelage since 2001.
With a population of 180 million, nuclear assets, close proximity to Afghanistan, and poor economic conditions, Pakistan is an attractive place for ISIS – evidenced most clearly by the exponential growth of ISIS cells in Pakistan in the past two years. There are now over 100 Islamist terrorist organizations listed by the Pakistani government.  
Despite the Pakistani government's desire to prevent ISIS from taking root, it will be difficult to do so given these conditions and the wide range of Islamist terrorist groups already operating in the country. The Pakistani foreign office acknowledged that this is an issue in Pakistan, and revealed that authorities are "establishing a special cell on [ISIS] at the National Counter Terrorism Authority (NACTA)." 
According to Lt. General Asim Saleem Bajwa, the former official spokesperson of the Pakistani military's media wing, 309 ISIS members have been arrested by Pakistani law enforcement and paramilitary forces. The detained include foreign nationals from Afghanistan, Syria, and Iraq. Despite these numbers, the Lt. General denies claims of an official, organized presence in Pakistan. Rather, he claims that "the group now operates on the Afghan side of the border."
Spreading its Tentacles: Reach and Grasp
Regardless of government claims, three former al-Qaeda-linked Pakistani Islamist terrorist groups, scores of TTP commanders, and breakaway factions from LeT have all pledged allegiance to ISIS' caliph Abu Bakr al-Baghdadi since 2014. These groups are not merely aligning themselves – their support goes much deeper. For example, while a former Guantanamo Bay detainee Abdul Rahim Muslim Dost, once a follower of Juhaiman al-Otaibi in Saudi Arabia and participant in the Grand Mosque Siege of 1979, was nominated as ISIS' Emir of Wilayat-e-Khorasan (comprising of Pakistan, Afghanistan and Central Asia), he was soon replaced by Hafiz Saeed Khan Orakzai, a former TTP commander,  in September 2014. Saeed was killed in a U.S. airstrike in Nangarhar province in Afghanistan in July 2016, and his replacement has yet to be appointed. A number of TTP commanders in Peshawar and tribal areas in Pakistan were soon killed as well, including Hafiz Quran Dolat, Gul Zaman, Mufti Hassan, Khalid Mansoor, and former TTP spokesperson Shahidullah Shahid.   
While some groups attempted to wholeheartedly ingratiate themselves with ISIS, other groups voiced support. Other factions of TTP, for example, responded with reconciliatory tones, but did not take the step of pledging allegiance to ISIS. The spokesperson of TTP's Fazalullah faction, the strongest among all TTP branches, spoke of ISIS in a similar fashion in October 2014:
"Oh our brothers, we are proud of you in your victories. We are with you in your happiness and your sorrow… All Muslims in the world have great expectations of you... We are with you, we will provide you with mujahideen [fighters] and with every possible support." 
Clearly, TTP, the strongest al-Qaeda-linked non-state actor in Pakistan, has been careful in its relationship with and treatment of ISIS. While some have decided to remain closer to al-Qaeda, other factions such as the Islamic Union of Uzbekistan (IMU), which shifted from tribal areas of Pakistan to the Nangarhar province, have pledged allegiance to ISIS. This outcome, in particular, stems from the wrath of the Afghan Taliban, which launched a major offensive encompassing several eastern Afghan provinces, effectively wiping out most of IMU's cadre. Likewise, the Afghan Taliban's onslaught against ISIS in these eastern provinces - coupled with US and Afghan forces' retaliatory airstrikes and military operations after the July Kabul suicide attack  - significantly weakened ISIS in Afghanistan.
Thus, ISIS will probably attempt to invest in its network in Pakistani cities. ISIS claimed the August 9 suicide attack in Quetta that killed 70,  indicating that they are trying to make a strong public impression. Although ISIS may be suffering due to the military operations on both sides of the borders, it will attempt to capitalize on an enormous potential recruitment pool: Pakistani Islamist groups. In other words, despite the operations, ISIS' network in Pakistan will continue to grow at a steady rate.
Jundullah and Tehreek-e-Khilfat Pakistan
When ISIS captured Mosul in July 2014, Jundullah and TKP were the first two organizations that pledged allegiance to Abu Bakr al-Baghdadi. Little is known of TKP, but Jundullah, a splinter of Jamaat-e-Islami's student union, gained much media attention when it attacked the cavalcade of Lt General Ahsan Saleem Hayat, the corp commander of Karachi, in 2004. While both groups were affiliated with al-Qaeda and part of TTP's broader network, the TKP publicly stated this when swearing fealty to ISIS:
"From today, Sheikh Abu Bakr al-Baghdadi shall consider Tehreek-e-Khilafat and mujahideen fighters of Pakistan as one of the arrows among his arrows which he has kept for his bow…."
On the other hand, Jundullah's spokesman Fahad Marwat pledged allegiance to Abu Bakr al-Baghdadi on his group's behalf. As a small group of highly motivated and educated jihadists linked with al-Qaeda since its inception in 2004, Jundullah is much more credible in the eyes of the jihadi constituency. The organization was previously part of the al-Qaeda-linked network of Punjabi Taliban groups operating in mainland Pakistan.  Based in Karachi, most of Jundullah terrorists were former members of Islamist political party Jamaat-e-Islami Pakistan. 
Due to Jundullah's strong ties to al-Qaeda, their decision to shift alliances was probably a difficult one. However, because the group lost most of its core leadership due to severe actions taken by Pakistani law enforcement after Jundullah's attack in 2004, this move indicates a policy of self-reinvigoration through ISIS.
Lashkar-e-Jhangvi
Some jihadi terrorist organizations with even older roots may also be interested in this policy. LeJ has been operating in Pakistan since 1990 and, characterized by a sectarian quality, has much in common with ISIS. As a splinter of Sipah-e-Sahaba, which is an anti-Shiite movement founded by Jhangvi in the late 1980s, they aim to transform Pakistan into a Sunni Islamic state under Shariah law.
LeJ was led by Malik Ishaq, an overtly anti-Shiite militant involved in more than 100 murder cases of sectarian nature. On July 29, 2015, Malik Ishaq, along with his two sons and deputies, was killed in an alleged encounter at a forest near Muzaffargarh district of Punjab province after it was reported that Ishaq was to publicly pledge allegiance to Baghdadi.
Surfacing of Cells
Besides the defection of Islamist terrorist groups to ISIS in Pakistan, the more serious threat is the surfacing of small cells in the country's urban centers. At least four such cells have been discovered by law enforcement agencies since the establishment of ISIS in 2014.
Karachi, Sindh Province
On May 15, 2015, six armed men on motorcycles stopped an Ismaili-Shiite community service bus in Safoora and shot 43 Ismaili-Shiite civilians in cold blood, scattering ISIS leaflets before speeding off. After their arrest, the highly educated Islamist radicals of ethnic Punjabi origins revealed they were showcasing their resolve before pledging allegiance to ISIS.  The cell was led by Tahir Minhas aka Saeen, a veteran al-Qaeda militant from Bahawalpur, who trained at al-Qaeda-run training camps in Afghanistan.  Subsequent police raids also led the investigators to a network of 14 women involved in recruitment and logistics for aiding ISIS activities in Pakistan. 
Sialkot, Punjab Province
The Punjab Police's Counter Terrorism Department has hitherto remained fairly successful in uncovering ISIS cells. An ISIS recruitment network was dismantled, for example, in the industrial city of Sialkot during January 2016. According to a provincial government statement, 42 members were arrested for their alleged activities with ISIS.  A huge cache of weapons, laptops, explosives, and ISIS leaflets were recovered. The cell members were inspired by ISIS ideology and wanted to bring about the caliphate under the banner of ISIS in Pakistan.  The cell had pledged online allegiance to Baghdadi and were all former members of Jamaat ut Dawa, the political wing of LeT. 
Islamabad Capital Territory
Another ISIS cell, led by Amir Mansoor, was discovered in Islamabad. During interrogations, he provided a list of people who received training in Afghanistan under ISIS commander Mullah Muhammad Abdul Rauf. He also revealed that ISIS pays Pakistani militants PKR 35,000-40,000 ($330-380) per month to fight alongside ISIS in Syria.  Another situation emerged when radical cleric Maulana Abdul Aziz of the notorious Red Mosque in Islamabad expressed his support to ISIS' mission in December 2014.  Moreover, a group of female students of a Red Mosque-affiliated madrasa also pledged allegiance to Baghdadi in the same month. 
Baluchistan
It issuspected that ISIS is penetrating the Baluchistan province of Afghanistan. This became evident when the Home Minister of Baluchistan province arrested 6 ISIS militants from the Noshki district and recovered a huge cache of arms, jihadi literature, and explosives in August 2016.
The Pakistani government has taken considerable effort to not allow any space for ISIS to take root. The dismantling of scores of ISIS cells is evidence that law enforcement agencies and intelligence bodies have developed  - at least in the case of ISIS - some level of working relationship.  Despite this effort, the ISIS network continues to pop up at several different times and places throughout Pakistan. There must be a separate and concrete counter-terrorism strategy to deal with ISIS. The Counter Terrorism Departments in all provinces have to develop a strong bond based on mutual trust as well as borrow each other's expertise and intelligence in dealing with this threat. The US government must also help Pakistan to raise the standards of training Pakistani law enforcement for the fight against ISIS.