Iran's Pressure on Azerbaijan: Two Birds with One Stone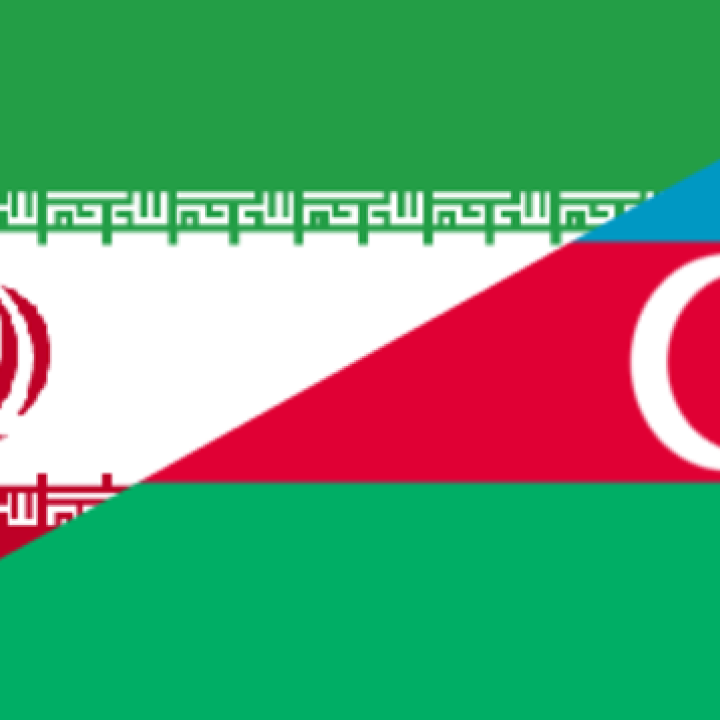 Aware of Azerbaijan's growing economic influence and strength, Iran is taking measures to ensure the tensions remain in its favor.
The tensions between Iran and Azerbaijan, which have been growing since January, reached a boiling point in late March when a member of Parliament was shot near his home in Baku. The media in Azerbaijan, Israel, and the United States are pointing the finger at Iran; Azeri papers published the names of four suspects who allegedly have been working for Iran. According to Turan News, all four have visited Iran in the past few years, and one of them is a religious activist who has been posting videos on YouTube for some time. U.S. based media points out that the attack on Fazil Mustafa, the Azerbaijani MP, coincided with a scheduled trip by their foreign minister to Israel to open up the Azerbaijani embassy in Jerusalem. 
Azerbaijan's growing relations with Israel have been defined by the desperate need to protect itself. The country is located in a region where friends are scarce and the natural resources, especially oil and gas, are abundant. Reconstructed in 1991 out of the Soviet Union, Azerbaijan went from a poor country to one that patiently capitalized on its oil and gas industry for three decades. By developing a pipeline to Europe, Azerbaijan's southern gas corridor made the country rich with EU petrodollars. 
Azerbaijanis know well that being poor and defenseless is better than being rich and defenseless. Along with their economic successes, they have lived under the thumbs of their southern neighbor—the Islamic Republic—which wants a piece of the pie of the economic boom in Baku. Iran has sought to involve itself in Baku's oil and gas industries and construction projects to benefit the Islamic Revolutionary Guard Corps (IRGC). In response, Azerbaijan has turned to Israel, Turkey, the United States, and to a lesser degree NATO, all of whom the Islamic Republic is highly antagonistic towards. The regime in Iran has shown growing appetite and success in influencing the Caucuses and that is where the Russian and Iranian interests converge. 
Azerbaijan is a thorn on the side of Iran and Russia, who have lost their oil market in Europe. Azerbaijanis are exporting oil through the Baku–Tbilisi–Ceyhan (BTC) pipeline which connects to Georgia—who lost almost 25 percent of its territory to Russia in 2008 and is not a NATO member—and Turkey—who also has interests and claims to the Caucasus and is a NATO member—and from there to Europe. Russia and Iran can't reach the European oil and gas market, but Azerbaijan is going to increasingly continue to export oil to Russia's adversaries and expand its alliance with Turkey and Israel, and Iran is going to be left out. 
Azerbaijan has been walking a fine line when it comes to dealing with Russia, which has many options to contain or pressure the country. After the Russian invasion of Ukraine, Azerbaijan abruptly halted the gas and oil export from two of the pipeline terminals in the black sea, citing "security concerns." Russia has also been increasingly helping Armenia with arms and economic support, which can make life more difficult for Baku. But the real threat is what Iran is receiving from Russia for having provided them with drones and arms. If the sale of SU-35 fighter jets announced by Iran is completed, these fifth generation jets can potentially enable Iran to gain an advantage against Azerbaijan, which has a few dozen old second and third generation Russian aircrafts. Its outdated airforce and limited amounts of Turkish-made Bayraktar drones are not enough to deter Iran. Azerbaijan also lacks major military accomplishments and is vulnerable to the influence of Iran's religious and intelligence apparatuses. 
Iran has also looked to exhibit pressure by supporting Azerbaijan's adversaries. It is ironic that although Iran and Azerbaijan have significant similarities in terms of history, religion, and ethnic composition, the Islamic Republic has shown more interest in supporting Armenia, a Christian nation who fought Shia Muslims from Azerbaijan in two bloody wars. Unlike Azeris, who historically always made up a part of the Persian empire up until the formation of modern Iran, Iranian Armenians were forced to migrate from Armenia to southern cities in Iran, namely Isfahan and Tabriz in the 1600s by Shah Abbas. 
Such interest does not extend to Armenians inside of Iran; their representation in the Islamic Republic is limited to one position which the Armenian community elects in the Islamic republic's version of "elections," and has very limited power in parliament (Majlis). By contrast, Iranian Azeris have far stronger representation in the Majlis and among the rank and file of the notorious IRGC, further solidified by Azeri members of the Iranian clerical establishment—which Armenian clergy unsurprisingly have no place in. 
Nevertheless, Armenia is strategically located, sharing a border and at war with the almost-landlocked Azerbaijan, which only possesses ports along the Caspian sea. Being landlocked makes it easier for Iran to pressure Azerbaijan. Armenia is also helping Iran to be included in the lucrative trade between India and Russia in return for Iranian military and economic support. 
Reports from India in early March indicate that Armenian foreign minister Ararat Mirzoyan proposed during a visit to India an Iran-Armenia-Black Sea route as an alternative to the International North-South Transport Corridor (INSTC)—which will run from India in the south through Iran and into Russia in the north—but bypassing Azerbaijan. If India were to favor this trade route, it will make participating in this trade corridor more complicated for Azerbaijan. Although the relationship between New Delhi and Baku is characterized as lukewarm, India has shown growing interest in keeping Russia as one their main trading partners. This is one point on which the United States and EU may effectively employ leverage—putting pressure on India to stop contributing to Iran's attempts to isolate Azerbaijan.
Either way, Tehran is likely to continue to search for ways to put pressure on Baku. The Islamic Republic is alarmed by the growing presence of Israelis in Azerbaijan, but they are more aware of the economic growth of a Shia majority secular nation at their border. The Islamic regime in Iran despises the growing image of Azerbaijan as a more affluent country than Iran, especially because Iran is home to 12 to 15 million Azeris. Since 2006, when the BTC pipeline started exporting Azerbaijan's oil to Europe, the alarms have been ringing in Tehran. While compared to other ethnic groups Iranian Azeris are more represented, they also remain well aware that they are not the favorites of the Islamic Republic. 
The regime is wary of their collective power. In May 2006, the official Islamic Republic News agency published a cartoon in its weekly magazine on the kids edition that sparked such a backlash in Iranian Azerbaijan province that it took the regime by surprise. The regime responded in a way that was then unthinkable; instead of using force, the regime was quick to apologize and allowed the protests to be aired on national television. The 2006 protests stirred a significant degree of backlash against the regime in Iran. Calls for secession were amplified and it broke many taboos about challenging the regime's authority. Iranian Azeris share the aspirations for freedom and justice with all other repressed minority groups in the Islamic republic of Iran. Iranian Azerbaijan province is as rich with natural and human resources as Azerbaijan. The difference is that the Azerbaijan republic is backed by capitalism and the Mullahs do not want to be beaten by the "western invasion." 
Tehran has watched Baku's transformation from one of many cities on the Caspian to the richest one, with skyscrapers towering over the Caspian, European investments, a strong presence of luxury brands, and even a Formula one racing track. The growing purchasing power of the average Azerbaijani citizen is demonstrated in the household income per capita and retail sales, and they serve as reminders for average Iranians, be they Persian or Azeri, of the fact that the Islamic Republic's failed economy is mostly due to the mismanagement of a theocratic dictatorship rather than a secular one. 
The IRGC is smelling money and they want a piece of it. The recent assassination is a sign that Tehran will keep escalating tensions short of military confrontation. By keeping the pressure up on Azerbaijan, Iran is hitting two birds with one stone by reminding Azeris on both sides of the Iranian border that if the Islamic Republic suffers, so will they.