Internet Access in Yemen Should Be an Opportunity for Cooperation, not a Target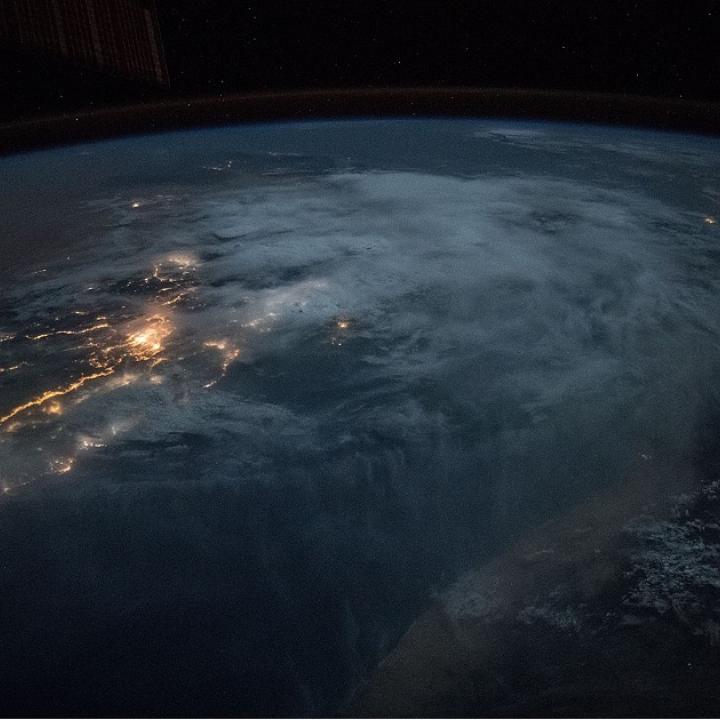 Internet connectivity should be treated as a basic human right. Yemen urgently needs functional Internet for a variety of reasons, including facilitating humanitarian assistance and supporting economic recovery when the war ends.
Russia's cyber-attack on Ukraine's digital infrastructure, known as Data-Wiper, presents a terrifying new reality in the next stage of cyber warfare, with no laws or precedent and potentially catastrophic global implications. Weaponizing the internet is certainly not a new concept, though it has never been done on such a large scale. However, Yemen has increasingly struggled with this form of weaponization. Despite the fact that just 27 percent of Yemenis have internet connection, it is frequently a target of military operations by both parties to the conflict. In late January, most of Yemen was engulfed in an internet blackout after Saudi-led coalition air strikes hit a telecommunications center in the port city of Hodeida. There were likewise reports of a strike on a telecommunications center in Sana'a on  February 14, sparking further outages.
Abdulmalik al-Erji, a Houthi political representative, claimed that the sector is being deliberately targeted as part of a strategy of economic warfare because it is a source of revenue for the rebel movement. If true, this targeting would be a violation of rules of war, such as the Additional Protocol of the Geneva Convention against attacking civilian objects. The coalition has stated that the Sana'a strike was instead targeting a drone system, and no explanation has been given for the Hodeida strike. However, the Houthis are not innocent in terms of internet weaponization either. They were responsible for the destruction of two land links to Saudi Arabia via Haradh and Alab during the early years of the conflict, and in July 2018, the Houthis damaged the vital FALCON internet cable while digging military fortifications around Hodeida. In January 2020, the same cable was damaged by a ship's anchor in Egypt, disconnecting Yemen from the internet for weeks. In August 2020, a technical glitch caused another outage. These instances indicate that parties to the conflict view the telecom industry as a politicized source of revenue rather than a neutral common good intended for the benefit of all Yemeni people.
As Yemen faces an extreme humanitarian crisis—five million people on the brink of famine and continued daily casualties from the war—it is vitally important to depoliticize the telecoms sector and make rapid progress in expanding affordable access to facilitate humanitarian assistance, economic activity, and normal civilian life. Millions of Yemenis are living through the COVID pandemic, in addition to the civil war, without access to information, contact with family, or online banking services.
During these blackouts, Yemenis lost access to online businesses, news, education, and social networks, as well as remittances from relatives abroad. These are perhaps the most concerning losses, as many Yemeni families depend remittances on for their survival, representing about a quarter of total GDP.
Unless concrete action is taken, the most recent instance will probably not be the last. Yemen is vulnerable because almost all of its internet connectivity comes from a single ageing subsea cable, FALCON, which comes on shore in Hodeida. Beyond that, there is currently only a narrow link to Djibouti that serves Aden along with rare and expensive satellite access.
Even when there are no disruptions, Yemen remains at the bottom of the global rankings for connectivity—meaning low bandwidth, high latency, and some of the most costly access in the world. Because Yemen lacks internet exchange points and data centers to process requests locally, almost all internet traffic must be routed internationally. This means that Yemenis accessing a site like YouTube fetch data from the U.S. rather than from domestic servers, slowing the speed of the connection significantly. Reliance on routing traffic through the international internet network likewise adds to the pressure on the country's limited international bandwidth, which is less than a tenth of the global average per capita.
Barely half of the population is connected to mobile networks, with only 2 percent of the population with fixed broadband access. Mobile coverage is patchy and largely limited to 2G and 3G technology, leaving it unable to access most internet services. This digital divide affects women and the poor even more severely; among Yemenis who use Facebook, women constitute only 13 percent of the total.
The poor telecoms service in Yemen is largely due to the failures of successive governments, compounded by the war which has been ongoing since 2014. Aside from the direct damage it has caused to infrastructure, the instability has discouraged private investment in the sector. Notably, South African firm MTN, which operated one of the mobile networks, exited from the Yemeni market last year.
Good internet communication is a prerequisite to a robust economy. The COVID pandemic has both highlighted the importance of being connected and showcased the serious socio-political, economic, and even health-related consequences resulting from global disparities in connectivity. The lack of adequate internet access affects vital sectors such as education, banking, and healthcare. With the pandemic, many developed countries around the world resorted to online platforms to continue childhood education safely, but this was never an option in Yemen. Enhanced communication capacity would significantly improve the lives of ordinary Yemenis: connecting them with each other and the large global diaspora, and enabling them to access information and services and helping unlock their vast entrepreneurial potential. The dramatic expansion in remote working during the pandemic means that reliable internet access would enable Yemenis to find remote work, including in the GCC, among other opportunities missing within Yemen itself.
The good news is that there are opportunities for improving internet access in Yemen, but these require political will and serious investment. There is a subsea cable, AAE-1, that has been connected to Aden since 2017, but it was never activated due to disagreements between the warring parties. An agreement to activate this new cable and share the bandwidth across the whole country would more than double the country's international bandwidth overnight and provide a clear and visible example of the benefits of peace efforts. Such a move could also build confidence for the more difficult steps that will be needed to secure a just and lasting peace. Lifting import restrictions on telecoms equipment and spare parts would also provide a quick boost.
The next steps would include connecting to additional cables, including perhaps the high-bandwidth ones currently being laid across the region by Google and Meta that are connected to nearly every other country. Land links to Saudi Arabia and Oman that were destroyed by the conflict and the 2018 Luban cyclone could also be restored. In all cases, major investment will be needed in local data centers and fixed and mobile networks to spread access across the country. New generation satellite systems, such as Starlink, could also help leapfrog this slow process to provide access to more remote areas. We have seen this happening in Ukraine, which is generating new awareness of the importance of connectivity, particularly during war. Efforts to apply this to Yemen can help a great deal, especially since Yemenis have been suffering with blackouts and poor connections for years without much action from the international community.
Internet and telecommunication connectivity should be a priority for the peace process. Internet connectivity is a basic human right and an enabler of economic activity and governance. Improving access would be a win-win for all Yemenis and an opportunity for cooperation and confidence building between the warring sides. It is time this sector receives the attention it deserves before Yemenis are plunged even further into darkness.