Counter-radicalization and de-radicalization in Egypt and Libya: Returnees and Foresight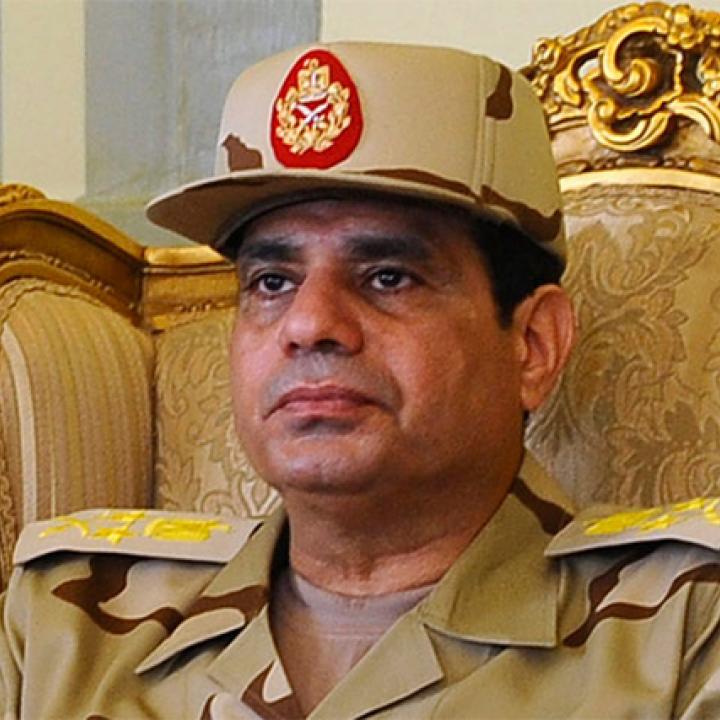 June 13, 2017
At the beginning of May, the UN High Commissioner for Human Rights Zeid Raad al-Hussein expressed concerns over Egypt's policies to combat extremism, highlighting that a state of emergency, the massive numbers of detentions, and arbitrary arrest facilitate radicalization. Meantime, the Libyan President Fayez al-Sarraj and General Khalifa Haftar had their first meeting since January 2016: apparently, presidential and legislative elections will be held by March 2018 and the two parties agree to work together to combat terrorism. In the light of these developments, both countries are asked to enhance their counter-radicalization and de-radicalization policies.
FACING RETURNEES
In August 2015, President Abdul Fattah al-Sisi approved a new anti-terror law. Critics underline that it shields law enforcement personnel from accountability for use of force, restricts journalists from reporting on counterterror operations that contradict official government statements, and provides authorities and security officials with much discretionary power. Indeed, the law says that enforcers of the provisions are not "held criminally accountable for the use of force to perform their duties when the use of this right is necessary and adequate to avert the risk," a highly subjective choice of words. Inevitably, following the increasing flows of returnees who had left to join the Islamic State in Syria and Iraq, the law will be used to deal with high numbers of radicalized individuals.
The number of Egyptians fighting in Syria and Iraq is estimated to be between 600 and 1,000 people, which is relatively low for a country of Egypt's size. Nevertheless, along with nationals, non-Egyptian fighters are likely to try entering Egypt, thus strengthening the internal jihadi presence.
The government also released a list of countries to which travel requires prior security clearance. The list applies to citizens between ages eighteen and forty-five and includes travel to Syria and Turkey, but not Iraq. The law also states that individuals found to have joined terrorist groups overseas are to be punished with ten years in prison and those found to have received military training face up to life in prison.
And yet, no de-radicalization or counter-radicalization policies and programs are known to be on the agenda
At the same time, many fighters formerly deployed in Syria and Iraq have been moving to Libya due to the repeated backlashes that the Islamic State has been experiencing in Syria and Iraq.
With the new agreement between al-Sarraj and Haftar, many of those returning fighters are likely to plan operations in Libya, focussing on the domestic enemy, i.e. the new government, and showing unprecedented military and tactical expertise acquired in Syria and Iraq.
In addition, the new authorities will have to tackle the issue of internal militias and lead a process of disarmament, demobilization, and reintegration (DDR) that will undoubtedly require performed firm rule of law. If the disarmament phase is not followed by effective demobilization and successful reintegration, the displaced fighters' resentment will only increase.
A distinction should be made between the concepts and policies – of de-radicalization versus counter-radicalization. De-radicalization stands for the process of relative change in which an individual or a group de-legitimizes the use of violence to achieve political goals. It always includes a disengagement phase characterized by withdrawal from the actual use of violence.
Counter-radicalization includes those efforts aimed at preventing individual and collective radicalization, mainly by creating and spreading effective counter-narratives about identity, Islam, jihad, and the Enemy.
EGYPTIAN AND LIBYAN DE-RADICALIZATION PROCESSES
Both Egypt and Libya can rely on some lessons learned from previous examples of de-radicalization and counter-radicalization efforts that took place within their borders a decade ago.
Unquestionably, the political and social landscapes changed, as did the nature and main features of jihadism, which – even before the emergence of the Islamic State – ceased to be a national phenomenon and became a movement made of separate but intertwined transnational networks.
Nevertheless, the fates of three different jihadist groups, al-Gamaa al-Islamiyah (Egyptian Islamic Group) and al-Jihad al-Islamy in Egypt, and the Libyan Islamic Fighting Group in Libya (LIFG), may shed a light on the agency that governments must acquire when dealing with de-radicalization and counter-radicalization efforts.
In 1997, after more than two decades, al-Gamaa al-Islamiyah, the largest Egyptian jihadist group, changed course and began its process of collective de-radicalization. After initial skepticism, Egyptian authorities decided to actively foster this process and started to soften the measures targeting members already in prison, allowing visits and organizing prison tours for the former leaders who wanted to spread their ideological revisions among the lower rank.
This was followed by further de-radicalization and disengagement undertaken by al-Jihad, the second biggest terrorist group in the country. The strategic revolution was led by the former emir of the group Sayyid Imam al-Sharif, who authored the "Rationalizing Jihad in Egypt and the World," containing the ideological revisions of the movement.
Adopting the example of the Islamic Group, the al-Jihad leadership had many reform lectures with the lower ranks. Indeed, governmental policies were primarily designed to co-opt the leadership, who were then expected to control their followers. Soon after, the LIFG entered a similar process. In 2007, Saif al-Islam al-Qadhafi, Muammar Qadhafi's son, approached imprisoned LIFG leaders and offered to release their fighters in exchange for the leaders' public repudiation of Islamic extremism. In all of the mentioned cases, government actions have been incremental, cost-effective, and collective.
COUNTER-TERRORISM POLICIES: LEARNING FROM THE PAST
Three main lessons can be learned from the processes of de-radicalization described above and the counter-radicalization policies deployed by Egypt and Libya back then. First, internationalization is always the most dangerous development that jihad can undergo. The transnational project excludes every chance of de-radicalization and disengagement in which a group effectively negotiates with a nation-state. The primary and immediate targets of those groups were the Egyptian and Libyan rulers, ; they were primarily concerned with the overthrow of the so-called "apostate" regimes of Anwar al-Sadat, Hosni Mubarak and Muammar Qadhafi.
The factions that did not de-radicalize soon joined al-Qaeda, following Ayman al-Zawahiri's shift from the Near to the Far Enemy when he ceased to believe that "the road to Jerusalem goes through Cairo" in order to focus on global jihad. Similarly, Libyan mujahedin who did not enter the negotiations with the state continued to embrace the jihadi credo and documents captured in Sinjar, Iraq showed that over a hundred Libyans from LIFG strongholds in eastern Libya joined al-Qaeda in Iraq (AQI) between 2006 and 2007.
Secondly, returnees represent an issue that cannot be overlooked. What is happening now with foreign fighters going back from the Islamic State-controlled territories happened in the 1990s with the return of Egyptian, Libyan – and many other – volunteers from the war against the Soviets in Afghanistan.
Finally, a third lesson that should be learned from the first wave of Egyptian and Libyan jihad relates to the demonstrative effect that is likely to occur between two different terrorist organizations. Al-Jihad entered its de-radicalization phase largely thanks to the example of the Islamic Group, and both Saif al-Islam al-Qadhafi and the LIFG modelled their de-radicalization process on that of the Egyptians..
Unquestionably, things are now dramatically different from the time in which de-radicalization phases of the first Egyptian and Libyan groups. Nevertheless, both countries must now enrich their counter-terrorism strategies, striking the right balance between security and de-radicalization while tackling the issue of returnees. This is an opportunity to learn lessons from the past and adapt them to policies today.