Could Turkey End the Bloodshed?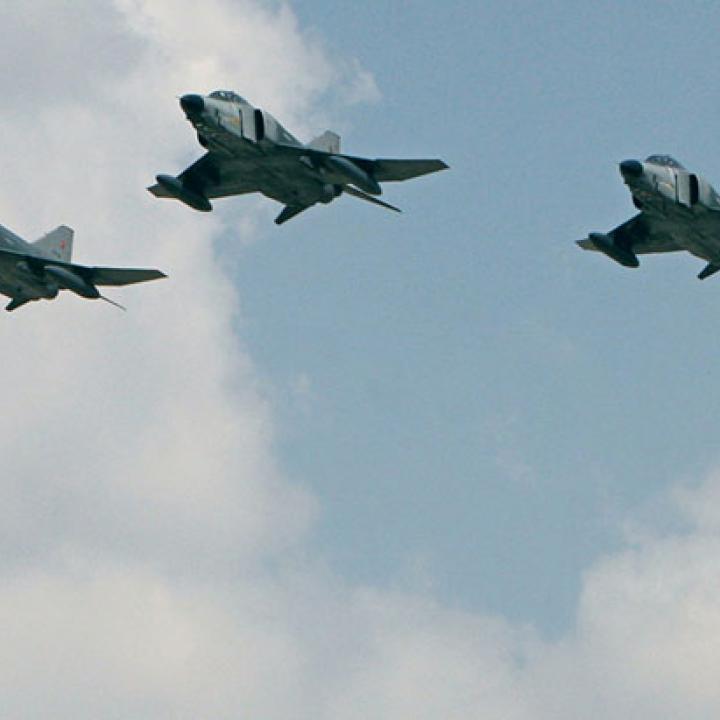 The sectarian, ethnic "holy wars" manifesting in Syria and Iraq are morphing into permanent security and financial liabilities for the international community. Have the people of Iraq and Syria decided that they are better off when they are separate but equal? In 2003, Iraq was enshrined with a constitution that addresses the rights of sectarian groups, and yet Sunnis and Shiites have failed to faithfully implement the tenets of federalism. In the absence of national dialogue and national reconciliation, how can anyone put Syria and Iraq back together? After years of sectarian insults, killing, rape, and torture there is simply no short- or long-term solution to heal such deep wounds and scars. However, Turkey has a long-standing tradition and a historical commitment to defend Sunni rights and autonomy, and may be the key to national reconciliation.
Due to the progress made by Iraqi forces and the US Air Force in Al-Anbar and Saladin governorates, the anti-IS coalition has made upbeat military predictions about the future of the War on Terror.  And while eliminating IS forces is a prerequisite to solving larger problems in the region,  the decimation of major Sunni population centers has proved to be one of the driving forces behind spontaneous IS terror attacks in Europe, the US, Turkey, Iraq and Syria. Now the United States and its allied forces are planning to decimate Mosul and Raqqa, potentially sending thousands of radical Syrians and Iraqis out of the warzones.
The current "landmark" peace settlements, endorsed by influential Iraqi businessmen such as Khamees al-Khanjar, Mudhar Shawkat, and Jamal al-Dhari, seek to carve out autonomous zones for sectarian-ethnic groups.  However, they overlook  the political and historical quirks that could doom any long-term prospects of successfully dividing or partitioning Iraq. Exiled Iraqi Sunnis who are at the helm of the Sunni sovereignty project have recommended merging Rojava (Syrian Kurdistan) and the Kurdistan Regional Government (Iraqi Kurdistan) in spite of the aspirations of Kurds who clearly favor independence. These Sunni deal makers with GCC connections have attempted to win American support by implying that Iraqi 'Sunnistan' will receive heavy funding from Qatar, the UAE and Saudi Arabia. But this bold pledge has been met with great skepticism from key American officials who predict that Saudis will watch Sunnis and Shiites fight for as long as the Arab Sunni leaders are aligned with the Muslim Brotherhood.
Another factor that pours cold water on the "Arab Plan" is that hawkish Iranian-backed politicians in Baghdad fiercely oppose any initiative that would normalize the presence of GCC influence in the neighborhood. Furthermore, dividing Iraq and Syria into sectarian and ethnic enclaves that are entirely dependent on foreign support could ignite a new culture of warlordism in the Middle East. In reality, the right-wing pro-Iranian Iraqi politicians and militia leaders will never make concessions to Sunnis unless their backs are against the wall. The Houthi movement personifies the notion that Iranian-backed groups would prefer to fight to the death before surrendering to Sunnis and the GCC.
As Baghdad takes unprecedented measures against Sunni populations, time is running out for Sunnis trying to pivot in the right direction. The Iraqi government, for example, has pledged to destroy the home of any Sunni found guilty of breaching the country's shadowy anti-terrorism law while militias continue to bar refugees from returning to Fallujah, Ramadi, and Tikrit. But over the course of the last ten years, Turkish president Erdogan has carried out several important policies cementing Turkey's strategic commitment to oppressed Sunnis while maintaining close business ties with Baghdad. Ankara engages in billion-dollar trade with Iraq, hosts thousands of wealthy Iraqi exiles, and maintains a visa-free policy for Iraqi tourists. The Turkish government has doubled down on its interests by allowing its military to make subtle yet meaningful offensive pushes into Iraq. According to media estimates, there are some 1,000 Turkish soldiers stationed on the outskirts of Mosul, and Turkish intelligence officials reportedly told Iraqi Prime Minister Haider al-Abadi that Turkish forces would remain in Iraq to counter both ISIS and Shiite militias.
In Syria, Turkish forces pushed back Rojava fighters from the Syrian-Turkish frontier, creating a de-facto buffer zone. Along with the Saudis, the Turkish government ramped up its support of Sunni opposition groups in northwest Syria, helping them retake key areas in and around Aleppo. Turkey has repeatedly "violated" Syrian and Iraqi sovereignty and shot down a Russian MiG over Syria without facing any military pushback from Moscow or Damascus. It appears that Turkish "hegemony" is welcome, as Ankara has carefully managed its relationship with Arabs and Iran to avoid sparking the same cultural and religious enmity that exists between the GCC and Iran. Historical and political precedent promotes Turkey's modern-day expansionist aspirations in the Middle East. However the mechanisms for managing influence and offsetting the "Islamic Revolution" now rely on tactful geopolitical maneuvers that leverage Turkish economic and political strengths. Essentially, Turkey cannot rely solely on military escalations in order to promote its influence in Syria and Iraq.
President Erdogan has been active on multiple fronts, persuading Russia, Iran, Syrians, and Iraqis that Turkey is an ally and partner. In a landmark move, the Turkish government mended fences with Russia and engaged the Iranian leadership in discussions over bilateral relations and the Syrian civil war. But President Erdogan's announcement that Iraqi and Syrian citizens could apply for Turkish citizenship could set the stage for more aggressive Turkish involvement in the Iraqi and Syrian conflicts.
Finally, for the United States, allowing NATO member Turkey to deal with the Russians and Iranians is a much better strategy than counting on flamboyant businessmen to rearrange Iraq and Syria to their liking.  The only way to end sectarian-ethnic conflict and worldwide terrorism is to neutralize and negate the military capabilities of extremist organizations and provide a safe haven to the millions of Iraqis and Syrians displaced by the conflict. The presence of Turkish intelligence, business, and military elements could come as an awakening and pave the way to true federalism in Iraq and Syria.
Dani Tahrawi has served as the editor-in-chief of the Iraq Monitor since 2014. This article was originally published on the Fikra Forum website.