Iraq-U.S. Strategic Dialogue: Finding Agreement within Contention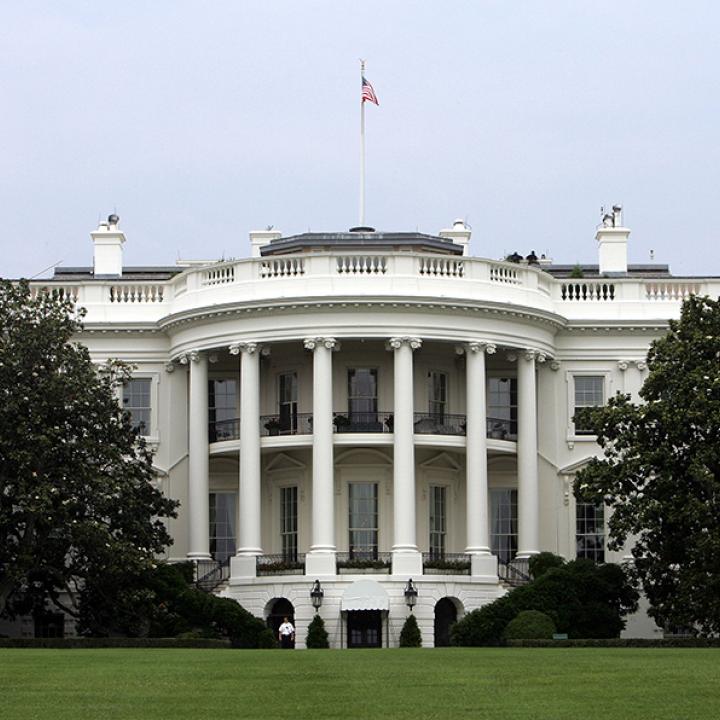 After much anticipation, the White House confirmed in an official August 2 statement that a meeting between the Iraqi Prime Minister Mustafa al-Kadhimi and U.S. President Donald Trump will take place this week to discuss "challenges posed by the coronavirus pandemic as well as security, energy, and economic issues." The meeting comes on the backdrop of the much-debated second round of Strategic Dialogue between the two countries.
The United States has placed a great deal of emphasis on the idea that these talks should "put the relationship back on a healthy and politically sustainable footing," according to one high ranking U.S. government official speaking anonymously. "It had become quite apparent that something needed to be done to reaffirm the relationship between the U.S. and Iraq given the series of events that occurred throughout the last fall and winter."
The Iraqi side has also placed a major emphasis on the Strategic Dialogue; the Iraqi Government needs U.S. support to face its ongoing financial and economic challenges as well as help in fighting a potentially resurgent ISIS. However, such support will not be unconditionally forthcoming, particularly after the Iraqi Parliament's as-yet unimplemented decision this January to remove U.S. troops from Iraq.
Al-Khadhimi is thus arriving in the United States under immense political pressure from home to produce a substantive agreement. Meanwhile, pro-Iran militias are expressing their displeasure through an increase in attacks on U.S. bases and convoys during the past few days. They are expected to continue and potentially escalate in the run-up to the meeting.
Moreover, despite the shared interest in engaging in dialogue, there is a clear gap between U.S. and Iraqi demands and expectations, though the two sides remain cautiously optimistic that a mutually agreeable deal can be reached.
U.S. diplomats frequently stress that their objective is to achieve an "enduring, politically sustainable bilateral partnership" with Iraq. However, the devil is in the details, and American demands go beyond these general points and include specific conditions that the Iraqi government may find difficult to meet.
An Iraqi official closely associated with the Strategic Dialogue negotiations said that the Iraqi government looks forward to having "a successful round of talks with tangible results, moving away from security but covering other sectors such as the economy, investment, trade, education, health and more. We need the U.S. to help us and we want to be partners with them, and for that purpose we are offering major deals to American companies who are willing to work in Iraq, they will be outlined during the talks," said the Iraqi official on condition of anonymity.
Points of Disparity:
So far, U.S. and Iraqi policymakers have been diplomatic, avoiding contentious issues at this stage. Yet there are several complex topics that inevitably will be the focus of these talks, and how these issues are navigated will help define the successes or drawbacks of the upcoming dialogue.
Iraqi Economic Straits and Iranian Economic Influence
The Iraqis urgently need funds to face the economic challenges caused by COVID and the drop in oil prices, and they hope that more will be done by the United States. Meanwhile, the United States believes that unless more is done to combat corruption and carry out reform, there is little possibility of further funds forthcoming. The United States categorically refuses to pay funds that end up "in the wrong pockets."
The question of economic aid is further complicated by the question of trade with Iran. Trade between Iraq and Iran currently runs at $12 billion, with the Iranian side aiming to grow bilateral trade to as high as $20 billion. However, this trade is in effect a one-way stream—especially in the Electricity and Gas sectors where Iraq buys from Iran. The United States appears to see this reliance on trade with Iran as a blatant and unjustifiable show of Iraqi support for Iran's economy, and threatened the previous government with sanctions if it is not brought under control.
More broadly, Americans believe that Iran enjoys far too much influence in Iraq and the wider region and wish to curtail it. However, given the deep-rooted relationship between Iran and the political establishment of Iraq, this task will not be easily achieved. While many Iraqis see the importance of keeping a steady and balanced relationship with Iran, the successive Iraqi governments have not been able to reduce the Iranian influence.
The Role of U.S. Troops and PMF
It is not yet clear what role the U.S. troops currently stationed in Iraq will play if the two sides reach an agreement. Many Iraqis do not want U.S. combat troops on the ground except as military advisors. Instead, they want the United States to provide air cover against ISIS, as well as training and equipping Iraqi forces. However, some combat troops (albeit in much smaller numbers) will be needed to protect the military advisors, and the United States will be asking for their legal protection. In addition, the United States believes "building and reforming security institutions" is essential, and therefore will likely be asking for it before making any commitments about troop movement.
Hardliners are pushing for the Iraqi government to implement the parliamentary decision from last year to remove all foreign troops from Iraqi soil. Clearly, there is no national consensus on this issue, as the Kurds and Sunnis didn't take part in the parliamentary vote. Importantly, the United States definitely does not want to withdraw its troops under pressure. They see the Parliament's decision as made under Iran's influence, and therefore, a capitulation that should not be implemented. Furthermore, any troop withdrawal has to be either based on an agreement reached with the Iraqi government or made by the U.S. administration under the circumstances they see fit.
Similarly, the United States wants Iraq to bring the PMF under control, strip them of their arms and neutralize the threat they pose to the state and the coalition forces alike. A US official close to the negotiations once stated that: "it's not acceptable that Iran-backed elements of the PMF fire on our troops and face no consequences; we've communicated to the al-Kadhimi government that this cannot be allowed to continue."
The United States has also been suspicious of Iran's use of Iraq as a corridor for the transfer of arms and missiles to Syria. Although these activities are by far less common than they used to be, they remain issues of great U.S. concern and U.S. negotiators want it addressed seriously behind closed doors.
The Iraqi government has worked to reduce the attacks by persuading the Iranians to reign in some of the armed groups under their control and going after others, as they did in Dorra on June 25 in detaining 14 members of Kataib Hizballah who later were released except for one who was the main target of the raid (an expert in missile launches).
However, such a tall order of completely neutralizing the PMF is beyond the Iraqi government's capability. The PMF have enjoyed significant popular support among the Shias of Iraq and, more importantly, there seems to be an unspoken agreement among the Shia establishment that the PMF is critical for protecting the Shia rule, and therefore, should be kept in place. 
Possible Outcomes
In the 3-4 day visit of PM al-Kadhimi and his rounds of meetings, the Iraqi government would like to portray an image of a successful trip. Meeting President Trump at the Oval Office would be a major photo opportunity if carried out without hiccups. More importantly, this round of talks in the Strategic Dialogue would provide substantive benefits for the Iraqi delegation if they come back with tangible results.
On its part, the United States would likely be satisfied if they can persuade the Iraqi delegation and the PM to move away even a little from Iran to a more neutral position and, more importantly, reach a form of agreement in relation to the security framework and U.S. troops remaining in Iraq.
As it stands, both governments desperately need to hit some positive headlines and cannot afford any untoward situations. For different reasons, both sides have plenty to lose if negotiations stall. Keeping this in mind, it is important for those on the U.S. side to recognize that during this round of dialogue, Iraq cannot be helped just with a nice wording on a joint statement. Iraq needs real help in a variety of sectors and the United States is well equipped and has good incentives to provide this type of help within the correct framework.