Why It Is Time for a Stronger French-Israeli Connection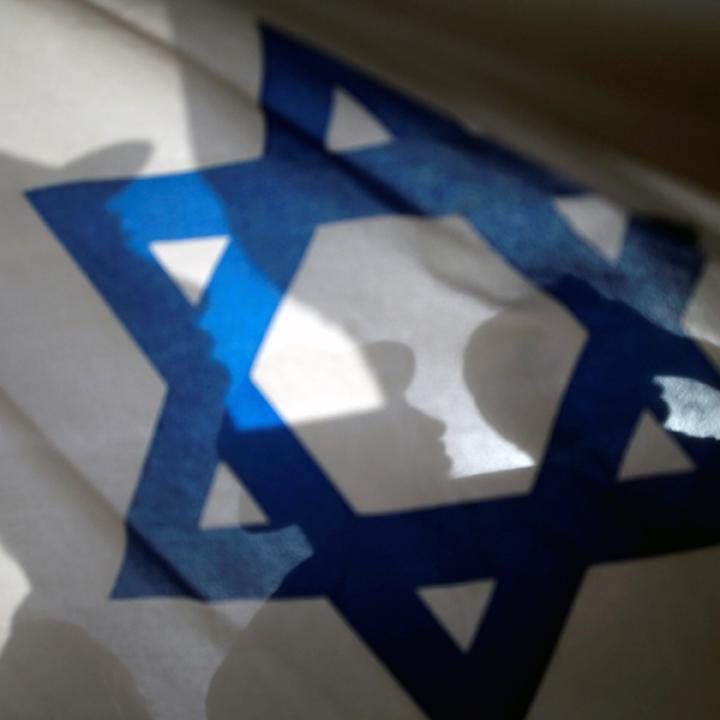 For decades, Israel has had uneven relations with European countries. Today, French President Emmanuel Macron and Israeli Prime Minister Benjamin Netanyahu now find themselves in a unique place to enhance bilateral ties, more so than some other EU countries. In particular, France can benefit from Israel in the fields of security and technology, while Israel can benefit from Macron's close relationship with Lebanon and his growing popularity among Sunni Arab leaders.
Following Israel's establishment in 1948, the French arms and nuclear industries sold much technology to the Israelis. Additionally, Britain, France, and Israel cooperated in 1956 during the Suez Crisis. During the early 1960s, France worked alongside the Israeli Air Force and significantly advanced craft. French President Charles De Gaulle was known for his deep fondness for the state of Israel. He had praised former Israeli Prime Minister David Ben-Gurion as one of the "greatest leaders of the West."
However, the French-Israeli relationship became strained for many years when the French stance changed after the 1967 Six-Day War. The French chose to align themselves more with the Arab states and imposed a temporary embargo on French weapons sales to Israel. However, in 1981, the bond between the two countries improved again under the French President, Francois Mitterrand, who was known as a friend to the Jewish people and a frequent visitor to Israel.
Nicolas Sarkozy, who served from 2007 to 2012, expressed support for Israel through his anti-Boycott, Divestment, and Sanctions (BDS) movement. But Francois Hollande, who served from 2012-2017, was not as invested in Israel as his predecessor. Since Macron's election in the spring of 2017, Netanyahu has visited the Élysée Palace twice. Together, they have discussed issues ranging from anti-Semitism to Iranian influence in the Middle East. Under his new leadership, Macron pledged to turn France into a startup nation. During his campaign, Macron promised to use his background as an investment banker to promote small businesses and new technology for his vision of France. In June 2016, Macron spoke at the Viva Technology Conference, stating that "to put it in one word: Entrepreneur is the new France… I want France to be a startup nation, meaning both a nation that works with and for the startups, but also a nation that thinks and moves like a startup."
Israel which has the highest concentration of startups outside Silicon Valley, and  more NASDAQ-listed companies than any other foreign country, has likewise long enjoyed being referred to as the "Startup Nation." Given Macron's new vision of France, he might wish to study how Israel has been able to establish such a thriving startup community. Joint efforts in the hi-tech and startup communities from both countries have already been made between local businesses, but there is still relatively little cooperation on the governmental level. In April 2017, the Innovatech Conference took place for the first time. It intended to encourage French and Israeli businesses to invest in each other's products. The conference attracted 250 leaders from the French hi-tech industry.
Over the past three years, France has seen a significant rise in security threats. As a result of the Charlie Hebdo attack in January 2015 and the Islamic State attack in November 2015, French authorities have visibly increased security. There has been a stronger military presence in airports and train stations, and French intelligence has heightened its efforts toward preventing further such assaults. In response, Israeli intelligence helped the French authorities investigate the men who plotted the bombs and shared information regarding militant groups from Syria and Iraq. Israeli Minister of Intelligence Yisrael Katz emphasized the opportunity for further collaboration, stating "this information can help the French - and not just the French, by the way - to deal with the aftermath, and not just with what happened, but also with terrorist attacks planned for the future."
In addition, this past November Israel hosted eight countries, one of them was France, to participate in joint air force activities known as the Blue Flag exercise. This was the largest aerial exercise ever hosted by the Israeli Defense Forces. The goal of these tasks was not only to improve their technical abilities, but also to foster deeper diplomatic relations. More intelligence sharing as well as military cooperation between the Israelis and the French, would not only benefit France as they try to eliminate threats of terrorism, but also strengthen the bond between the two countries.
Macron's close relationship with Lebanese Prime Minister Saad Hariri should be an incentive to invest more in the French-Israeli relationship. After Hariri's brief resignation from the Lebanese government, Macron stepped in to stabilize the country. He invited the Lebanese Prime Minister to the Élysée Palace to discuss the threats from Iranian influence in Lebanon and from Hezbollah. Macron embraced Hariri as a legitimate leader, even  when he was in  Saudi Arabia, "with the honors that are due to a prime minister." A couple of weeks later, on Netanyahu's second visit to Paris in 2017, Macron discussed Israeli concerns about  Hezbollah activity in southern Lebanon, noting  that "we seek Lebanon's stability with due regard to all minorities."
Recently, moreover, Macron has been vocal about the Iranian nuclear program, and has called for limits on Iran's ballistic missile activities. Several Sunni Arab leaders have expressed appreciation for Macron's tough stance on Iran, -- as well as his critique of President Trump's decision to recognize Jerusalem as the Israeli capital. Though Israel disagrees with France on the latter issue, as Macron becomes increasingly popular among Sunni Arab leaders, Netanyahu should evaluate whether Macron could be a mediator between Israel and the rest of the region.
Given these security, business, and political issues that link France and Israel, it is worthwhile for President Macron and Prime Minister Netanyahu to invest in an even stronger relationshipFrance and Israel can significantly benefit from each other, even as they each maintain close ties with the United States as well.