When Women Make the Headlines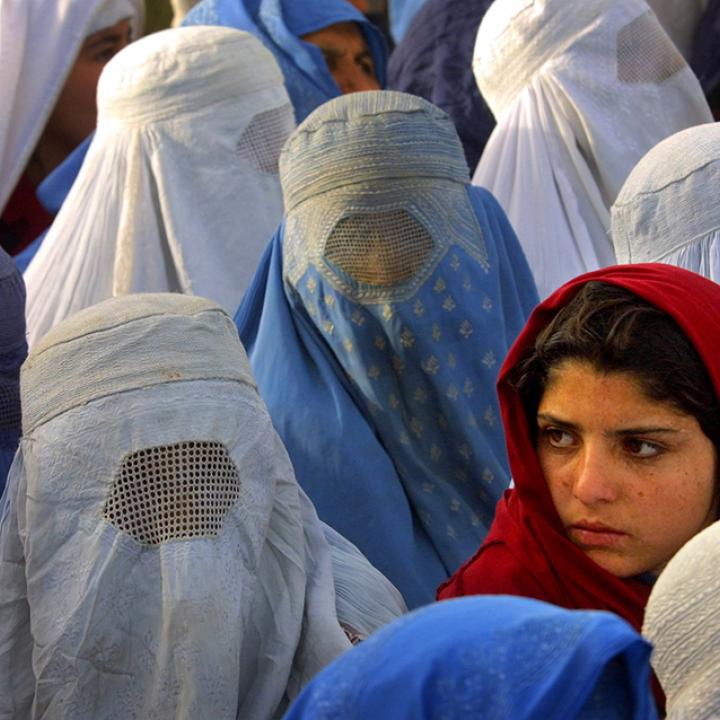 It is never difficult to encounter gender stereotypes in the news of many countries in the Middle East. The problem continues behind the scenes in the newsroom as gender policies are almost nonexistent and female journalists are rarely equally paid or given an equal chance of getting promoted to upper-level management positions. A report published by the International Women's Media Foundation in 2014 on the status of women in the news media states that men hold the vast majority of the seats on governing boards and two-thirds of the senior management positions.
Although these problems are not a sole characteristic of Middle Eastern media organizations,  it is symbolic of the gender-based discrimination that impacts women in the region daily. Systemized gender bias not only affects the careers of hundreds of female journalists but influences the production of news, which in turn shapes the society that it is reporting on.
Women as the subject
Women as subjects of news reports are most often featured as the victim. "Killed by her husband" is a headline regularly read in Arabic newspapers. In most cases, they are victims of domestic violence or, more recently, victims of terrorist attacks. The victimization of women in society is strongly reflecting in news production to the extent that women are rarely seen otherwise. The Arab media sheds very little light on female success stories.  Besides being victims, women tend to be the subject of strictly life and style news stories, offering them few ways to be portrayed as anything other than fashionistas or brides-to-be. Regardless of a woman's achievements, her external appearance seems to be what matters. For example, international human rights lawyer Amal Alamuddin was hardly known outside legal circles; it was only until she married actor George Clooney that she became famous. However, stories published about Alamuddin in Lebanon rarely highlighted her professional successes; the focus was on her relationship with Clooney and her fashion style.
Furthermore, the Middle Eastern media uses the image of a woman for two main purposes: the first as a conservative housewife, and the second as a sexual object. The female body can be seen on lingerie advertisements as often as on real estate companies' advertisements. The objectification of women's bodies becomes systematic and is often used to promote businesses and attract viewers.
Women as authors and sources
According to the 2015 Global Media Monitoring Project report, only 27% of journalists who report on politics and crime in the Middle East are women, and the overall presence of women in print, radio, and television news was 18% in 2015 with just 9% of women reporting on politics and government.
Nonetheless, there exists a significant cohort of female journalists in the Middle East, mostly in online media and on television. Being themselves victims of patriarchal stereotypes, female journalists tend to gravitate towards gender or human rights related stories. However, despite the strong competition with male journalists and the lack of gender policies that protect women inside media organizations and on reporting trips, a number of success stories have been registered for women reporting on politics and armed conflicts. This has definitely heightened the female perspective in the news.
However, female voices are still not represented enough. Both male and female reporters have an easier time finding male experts to interview and indeed male experts outnumber their female counterparts in the fields of politics, economy, and law, to name but a few topics for which this applies. The newsroom policies or editors do not always encourage the representation of women as sources and so female experts often feel alienated, especially when they are only remembered during women-focused events. For example, a female political analyst in an Arab country may be interviewed more on women's issues for International Women's Day than she is interviewed in an entire year for stories related to her field of expertise.
Women as managers in the media
Being a woman from the MENA region is by itself an everyday struggle. The patriarchal society evokes a deepened belief that women are the weaker and less intelligent sex. This makes it very difficult for women to prove their intellectual and professional capacities. Despite the large number of women who aspire to make a career in the media, very few are able to make it to the mid- and upper-level management positions. The highest level managers of media organizations rarely trust that women can fulfill management positions, in part because there are few stories of women effectively occupying these positions that could counter this mistrust. This is problematic for a number of reasons, and not least because gender diversity in mid to upper-level management is highly beneficial for media organizations' success.
In addition, being a journalist is a job that requires a lot of time, work in a hostile environment, long working hours and sudden travel. It has become a common belief among media executives in the Middle East that a woman can never completely fulfill this job, especially if she is married or has children. A married woman's priority remains that of being present to raise her kids and satisfy the needs of her family whereas a man seldom takes on these responsibilities. Consequently, married women have a glass ceiling they cannot break.
That said, society constantly intimidates women and pushes them to believe they can't succeed when given the opportunity. If they are nominated to become managers, women do not only feel intimidated by their superiors, they are also challenged by their male colleagues and their subordinates. As a result, women sometimes feel too pressured and decide to turn down the advancement offer. If they decide to take the opportunity they must make twice the effort of any man to prove they are capable of being leaders. Not all women who have had the opportunities to advance have taken them, but those who did have proven that gender diversity in mid to upper-level management is highly beneficial for the media organization. The equation is simple: the social system affects the production of news, and the news reciprocally affects the society.