The Thorny Issue of Repatriating European Affiliates of ISIS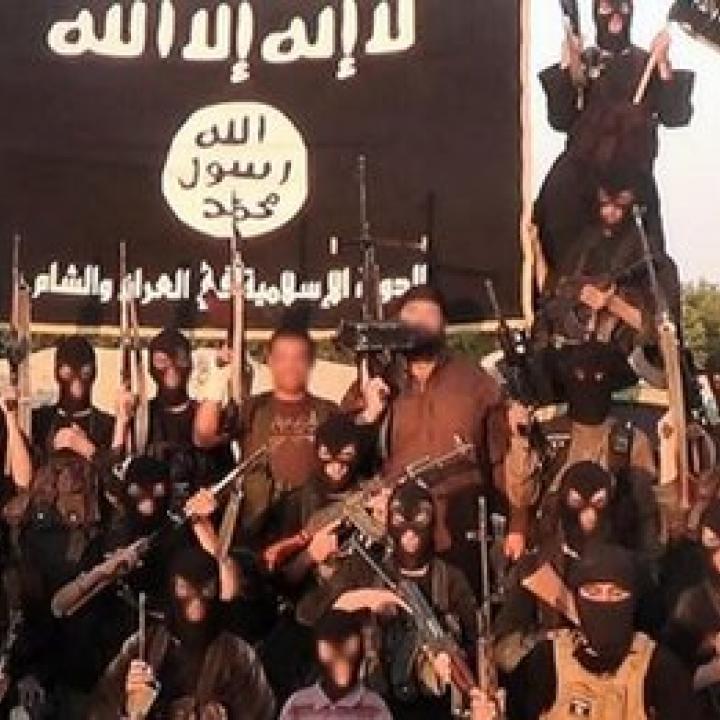 While the military threat of ISIS is much diminished inside of Syria, there remain a number of thorny issues in the wake of this defeat, not least the question of ISIS-affiliated prisoners. In northeastern Syria, the Kurdish-led Autonomous Administration (AA) is currently responsible for most of the militants held hostage in the areas it controls. Managing these prisoners is placing a heavy burden on the AA, and has caused the administration to repeatedly call on European and other countries to take responsibility for its citizens held prisoner by the Syrian Democratic Forces (SDF). The AA has protested to European countries about avoiding repatriating 'foreign fighter' jihadists to their home countries. Recent security problems, including violent outbursts in the Al-Hawl camp and deaths of children due to lack of available resources, highlight the urgency of this issue.
According to statistics released by the AA, the number of prisoners affiliated with ISIS included around 500 men, 550 women, and 1,200 minors at the end of July 2018. The women and children in the camps were taken prisoner by the SDF during battles fought against ISIS over the past few years, which resulted in the elimination of ISIS's last stronghold in the town of Al-Baghuz. The number of total prisoners is likely to have increased as the campaign against ISIS continued.
The AA is in the process of repatriating ISIS militants to countries that allow their return, including Russia, the Chechen Republic, Sudan, Malaysia, and a number of other countries. Even so, the status of European ISIS prisoners continues to ignite controversy in Europe and is causing friction with the United States.
In February, U.S. president Donald Trump claimed that his administration was on a path towards resolving the issue of ISIS members from Europe held prisoner by the SDF. At the time, Trump criticized the indecisiveness of the European position on the issue, describing the alternative as "not a good one."
When President Trump formally called on European countries to take responsibility for their jihadist citizens detained in Syria by bringing them back to their home countries to hold trial, this stance was met with evasion—if not outright rejection by its European counterparts. 
Thus, the status of European foreign fighters remains complicated, with each country taking a different approach. On April 23, the top administrative court in France denied the request of French female detainees held in Syria to be repatriated, explaining that a French judge could not rule on this matter because it involved negotiations with foreign powers. French president Emmanuel Macron defended this position, arguing that the prosecution of French ISIS fighters who have been taken hostage in Iraq and Syria must take place within the countries where they face these charges.
The French position on foreign nationals detained by the SDF is unusual because of its refusal to repatriate their prisoners collectively. According to foreign minister Jean-Yves Le Drian, the prisoners will be dealt with on a case by case basis. Le Drian stated that French jihadists in Iraq should be tried in Iraq, "whereas their children's cases will be examined separately, and those who will be repatriated will be placed under a judge's custody." Le Drian added that the difficulty lay in the current conditions in Syria, since there is no realized, functioning leader there.
The attitude in Berlin is similarly reticent to repatriation. Since 2013, more than 1,000 Germans have left Germany for combat zones, of whom about a third have returned to Germany. Germany's foreign minister Heiko Maas indicated that "there is little Germany can do at the present time to really investigate the matter of German citizens in Syria," though Mass added that German citizens could be repatriated if they were held in German custody. The German interior ministry has indicated that there are approximately 270 women and children with German nationality who were still in Iraq and Syria.
In the United Kingdom, Over 400 of a total 900 jihadists who hold UK nationality returned to Britain in June 2018. Despite the return of almost half of the foreign fighters, the UK has since called for militants to be tried in the place where they committed their crimes. The spokesperson for Prime Minister Theresa May has previously stated that "the cases of foreign militants must be dealt with according to the appropriate legal procedures in the appropriate place of jurisdiction." This policy appears to be meant to provide assistance to detainees under their current jurisdiction of their ruling authority.
Belgium has suggested that a special international tribunal be created to prosecute ISIS militants with Belgian nationality, according to a statement made by Belgian justice minister Koen Geens. Geens argued that "this can be dealt with through international judicial procedures involving trials to prosecute militants." Greens described such trials as being "carried out in coordination with national judicial authorities in the region where the foreign militants were detained. As for potential geopolitical and legal obstacles, this matter requires consultation with international partners, and the Belgian foreign ministry can help oversee this coordination." Belgium has also affirmed that it would welcome the repatriation of child prisoners from Syria under ten years of age, but would not accept adult militants.
The Potential and Pitfalls of an International Tribunal
Regarding a solution to the issue of foreign prisoners, the AA has also promoted the establishment of an international tribunal with the purpose of prosecuting prisoners in areas that it controls. However, this idea has been met with opposition from the United States, according to James Jeffrey, the US special envoy to Syria. Jeffrey stated that the United States would not consider the establishment of an international court for ISIS foreign militants. Establishing a recognized legal entity whose decision would be adhered to by all parties presents a myriad of logistical challenges. This would include choosing a location, deciding borders, establishing detention centers, and mechanisms for enforcing sentences. It may also require the involvement of the Syrian Regime, likely to cause tensions given other countries' vocal rejection of the legitimacy of the regime.
An additional obstacle is that the AA is not an internationally recognized political entity. This uncertainty might create rifts between countries within such an international coalition, which would presumably need to include the United States, France, Britain, Germany, and the Syrian regime.
The AA realizes the importance of repatriating foreign prisoners as a bargaining chip to win international recognition. Because of its oversized contributions in the fight against ISIS, the AA believes that since it has borne the brunt of the military campaign, it deserves international recognition. Repatriating European jihadists to their home countries, or establishing a special international tribunal, would both result in Europe and the United States recognizing the AA, albeit unofficially.
Such efforts to obtain recognition are strongly rejected by Turkey, which may help explain European ambivalence toward the entire issue of repatriation—which would require dealing with the AA and adding stress to an already fragile relationship between Turkey and other NATO allies. Turkey considers the AA to be a terrorist organization and has launched attacks on areas it controls. Should European countries agree to repatriate their citizens, it would be compelled to deal with the foreign committee of the AA, which is functionally equivalent to a foreign ministry. Any diplomatic relationship of this kind would involve implicit international recognition for the AA.
Despite the challenges of resolving this issue, the status quo is too dangerous to be allowed to continue. The ongoing detention of militants without trials or clear mechanisms to resolve their cases could make it easier for ISIS to re-emerge in centers where militants are currently held. Recent reports and investigations indicate that although ISIS was militarily routed in Syria and Iraq, it remains active in the Iraqi desert and countryside near Deir Ez-zor and Raqqa. These detention centers could be gradually transformed into training sites that would further fuel extremism among detainees, especially among teenagers. The detention camps are in imminent danger of returning to the same circumstances that originally gave rise to ISIS.
The issue of foreign prisoners will remain a pressing matter for European countries, as well as a source of tension between the United States, Europe, and Turkey. Whether Europe agrees with President Trump's position or not, European states will eventually be forced to look into possible solutions, both in order to maintain good relations with Washington and to prevent a resurgence of ISIS.
The Islamic State as a movement was conceived and developed in the same type of detention centers that are currently housing hundreds of ISIS-affiliated men, women, and children. The world should not allow the very conditions which enabled ISIS to spread its malignancy throughout the Middle East to be created.