Israel and the EU: Economic Growth Despite Political Tensions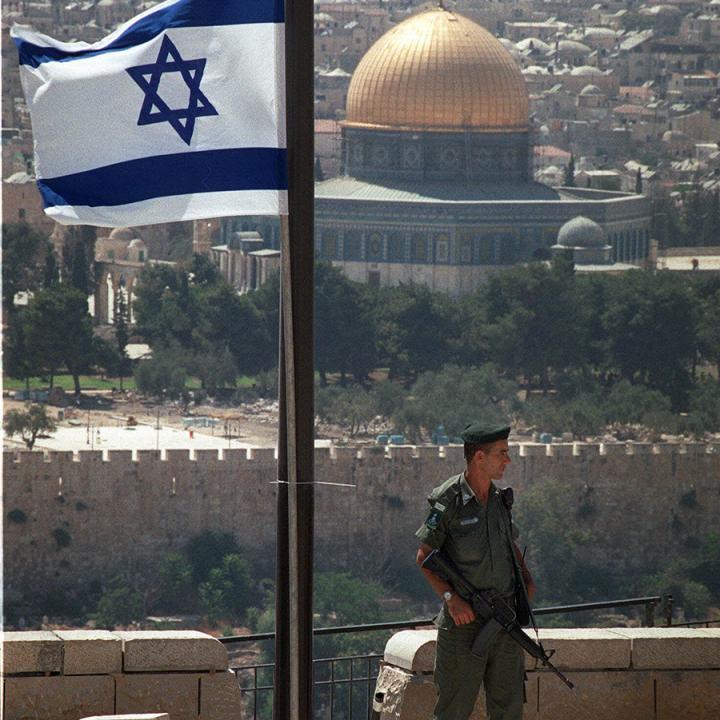 February 09, 2018
Background:  The EU-Israel Association Agreement
The intent of the 2010 EU-Israel Association Agreement was to strengthen economic cooperation between both parties – and it worked. The President of the European Commission, Jose Barroso, praised the idea in June 2014, saying that: "Israel is a strong player in research and innovation and for this reason an important partner for the EU to address societal challenges of common concern, such as ageing, food safety, environment protection or cleaner energy, and to strengthen the competitiveness of our industries."
From 2010 to 2011, there was an increase in EU exports to Israel due to the Association Agreement. These exports remained at that high level until a sharp, further increase from 2014-2015, and again from 2015-2016. In 2010, the latest full year for which statistics are available, the EU was exporting about 19 billion dollars worth of goods and services to Israel. By 2016, the value of EU exports to Israel rose to over 28 billion dollars, while Israeli exports to the EU approached 18 billion dollars. Thus the EU remains Israel's single largest trading partner, even as Asia and the U.S. now come in close behind. At a private meeting this month with European diplomats involved with Mideast issues, the consensus was that their already vibrant economic ties to Israel would almost certainly continue to grow. 
Dispute Over Labeling Settlement Products "Not a Boycott"
There is an inverse relationship between this increasing economic relations and deteriorating EU political attitudes towards certain Israeli policies. In November 2015, the Council of the European Union adopted the European Commission's proposal requiring labels specifically for Israeli goods produced in the West Bank, the Golan Heights, and East Jerusalem. Less well known, but symbolically significant, is that products from Palestinian territories that are not Israeli settlements require labels indicating 'product of Palestine.' The Palestinian Authority welcomed the decision and characterized it as a step towards the complete boycott of Israeli settlements.
As is often the case, some of the EU's 28 member states and officials were more enthusiastic than others about this kind of move.  The High Representative of the European Union for Foreign Affairs and Security Policy, Frederica Mogherini, had received a letter in April 2015 prior to the imposed requirement, from 16 EU members states urging her to hasten the decision on the labeling proposal. In 2016, Dutch Prime Minister Mark Rutte called for a two-state solution, the end of Israeli settlements in the Palestinian territories, and above all - the labeling of West Bank products. Due to her position, increased pressure from member States, and exposure to the conflict first hand, Mogherini was active in the decision's approval.
When the requirement for labeling settlement products was proposed, many Israelis were upset by this and felt it supported the BDS (Boycott, Divestment, Sanctions) movement against their country. European Council President Donald Tusk met with Israeli Prime Minister Benjamin Netanyahu in September 2015 to explain the idea. Netanyahu expressed his sentiment that some Europeans had an anti-Israeli obsession and wanted to boycott Israel. Tusk responded by saying that the labeling is not a form of boycotting. He assured Netanyahu that he is "absolutely sure that no country in Europe wants to boycott Israel…[but] the E.U. sees no alternative to a negotiated two-state solution."
No Practical Fallout Yet from Trump's Jerusalem Announcement
In December 2017, when President Trump recognized Jerusalem as the capital of Israel, EU member states and institutions further diverged in their political and economic responses towards Israel and the conflict with the Palestinians. On behalf of the European Council, Council President Tusk tweeted on December 14, 2017: "EU leaders reiterate firm commitment to the two-state solution and, in this context, the EU position on Jerusalem remains unchanged." Mogherini told a news conference on December 7, 2017 that: "The European Union has a clear and united position. We believe the only realistic solution to the conflict between Israel and Palestine is based on two states and with Jerusalem as the capital of both."
Nevertheless, among individual EU members, some divisions emerged, with the larger states like France or Germany taking a tougher public line toward Trump's initiative than some of the smaller ones. On December 6, 2017, French President Emmanuel Macron, stated: "Jerusalem: France does not approve the US decision. France supports the Two-State Solution, Israel and Palestine, living in peace and security, with Jerusalem as the capital of both States. We must prefer appeasement and dialogue." Similarly, German Chancellor Angela Merkel disavowed Trump's recognition of Jerusalem as the capital of Israel. She stated her belief that the two-state solution is the only method to negotiate a city's status. The German government spokesperson, Steffen Seibert, said that the German government "does not support this position because the status of Jerusalem can only be negotiated within the framework of a two-state solution." But not every EU state disapproved of the United States' recognition of Jerusalem as the capital of Israel. Milos Zeman, president of the Czech Republic stated, "The European Union, cowards, are doing all they can so a pro-Palestinian terrorist movement can have supremacy over a pro-Israeli movement."None of these diplomatic responses, in any event, has so far yielded any corresponding economic measures. Israeli imports of goods from EU countries increased year-over-year after the Jerusalem decision, from roughly 2.2 billion dollars  in December 2016 to 2.4 billion dollars in December 2017. There was also an increase over November 2017, the month prior to the Jerusalem decision. Moreover, the month after that decision witnessed a year-over-year increase of Israeli exports to the EU, from 1.31 billion dollars in December 2016 to 1.34 billion dollars in December 2017. Indeed, at the private meeting in February 2018, European emphasized the continuing strength of EU-Israel economic and business relations, regardless of the latest Jerusalem controversy. This reality, they pointed out, demonstrates that the momentum of the BDS movement seems greater in the Israeli media, or on U.S. college campuses, than in its very limited effect in Europe.