The Arab Region's Human Rights Problem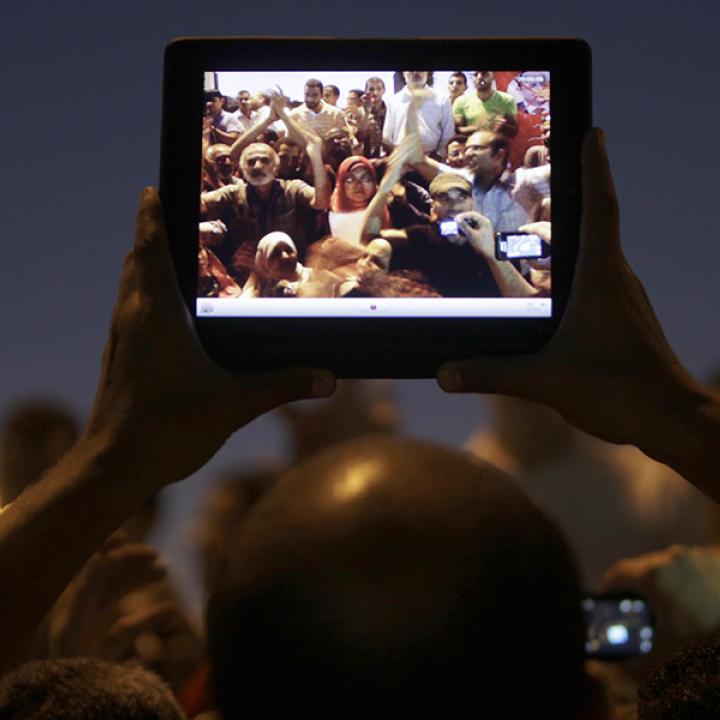 The massacre in an Orlando nightclub on June 12 by an individual claiming to belong to ISIS provoked immediate and firm condemnation from both Arab governments and the liberal Arab elite.  However, much of the Arab media's coverage avoided describing the place of the attack in detail, omitting that it was a gay club due to the relatively large swaths of Arab society with an aversion to non-mainstream forms of sexuality. Indeed, some concepts of human rights still encounter apathy, insufficient understanding, and closed-mindedness from a majority in the Arab region. There are ideological, structural, and social obstacles preventing more widespread acceptance of human rights in the Arab world. This is clear in light of worsening sociopolitical problems and the explosion of religiously tinted social and political violence, which advance concepts and perceptions that, according to human rights advocates, are in direct opposition to the international humanitarian movement.
There are a number of perceptions that regard the concept of universal human rights with indifference, and sometimes even refusal and hostility. One is the idea that the human rights system and the "Western civilizational model" are connected, designating it a foreign construction. A link is drawn between the Western label and the legacies of conflict involving the West, including domination, colonialism, exploitation, religious disagreement, and moral decay. Indeed, this negative stereotype that has formed around the West and its relationship with the Arab world is one of the many cruxes of radical Islamic groups' cultural and value-based systems.   Thus, the concept of universal human rights is similarly associated with negative experiences.
Another obstacle facing the human rights movement derives from the nature of authoritarian politics over the past few decades. This brand of politics has ingrained in Arabs' collective consciousness a cynical feeling toward their public freedoms, which are violated daily. This is particularly true given that the majority, if not all, of authoritarian governments engage in rhetoric about human rights, civil liberties and democracy as the most important promises and myths of the post-independence state. These hopes and promises were dashed as many people's civil rights have seen setbacks in the wake of national independence.
There is also a view in some Arab political discourse that individuals were not born as active social-political organisms endowed with personal liberty, latitude, and free thought. At birth, an individual's development as a social actor faces restrictions that stem from paternal-patriarchal social structures, as well as the punishments of secret surveillance carried out in the name of these structures. These restrictions then determine the prevailing taboos in society.
Correspondingly, there are social fixtures that form obstacles to human rights. Chief among them are the concepts of family, clan, sect, and regional loyalties, which interact in a unique dynamic with traditional paternalism and patriarchy, or their modern variants embodied by the state and its leader. These concepts are deeply rooted in social and cultural formations in Arab countries, and their ethnic, national, sectarian, linguistic, and religious foundations pose structural obstacles for human rights by preventing changes to standing power dynamics.
Perhaps the most dangerous obstacle as a whole is the prevalence of closed-mindedness among the majority of political and cultural authorities. As bridges between intellectual and scientific traditions are burned the matter becomes increasingly dangerous, particularly in the absence of religious and intellectual tolerance towards outsiders.  Some even resort to assassinations of those who differ from them ideologically, posing a direct attack to basic human rights, such as freedom of speech. For instance, these closed-minded groups have appealed to "Hisba Justice" and employed erroneous Islamic jurisprudence to convict and imprison intellectuals who come up with different religious interpretations. A good example of that is the imprisonment of writers Islam Al Bahairy and Fatma Naoot in Egypt, for insulting Islam.
There is also collusion between the government and semi-modernist intellectuals who are drawn to personal gain and able to ignore the barbarity of the police state and its "legitimate" repressive machinery. Complicating the matter further is the doubt among Arab citizens in both the rule of law and the value in legal discourse on modernity and human rights. This skepticism has contributed to the erosion and collapse of human rights in Arab states.
The danger of the current situation is increasing, as are the copious violations detailed in reports by human rights NGOs. Human rights organizations primarily focus on political rights violations, which tend to interest the political opposition's elite more than average citizens, who are by and large more concerned with quotidian, non-political matters and the problems and pressures associated with them.  If universal human rights are to be implemented in the Arab region, the inherent obstacles to them must be addressed first.
Dr. Abdelazeem Mahmoud Hanafi is an Egyptian writer and academic researcher of political science. This article was originally published on the Fikra Forum website.