Tunisia: Elections, Disruption, and Hope for a Brighter Economic Future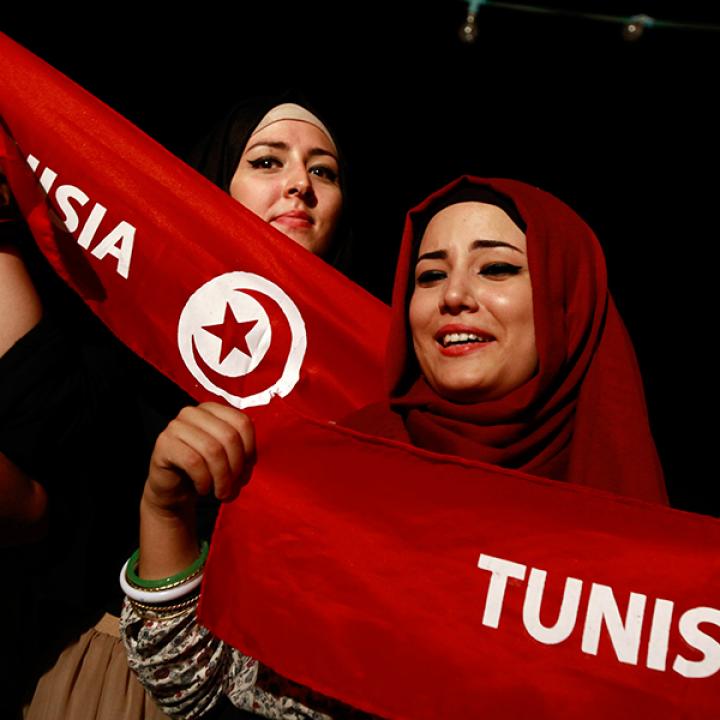 The September first round of presidential elections in Tunisia have revealed two major developments in Tunisian politics. The results show both that voters will no longer tolerate the mismanagement and indecisiveness of previous policy makers, and that there is a belief that disruption, through unconventional candidates, can bring new life to the country and its economy. Two unexpected candidates will compete in the second round, both advocating disruption to the current political system. Kais Saied, a conservative lawyer, is seeking to replace the current legislative system with one based on local representation, while Nabil Karoui is advocating liberal democracy as the best incubator of economic development. However, in order for Tunisia to adopt a liberal economic reform model, one must first address the socio-economic issues that contributed to hardships within the country in the first place.
For the last decade, Tunisians have been living in an era of uncertainty, characterized by the emergence of financial crises and growing social inequality. Easy access to information in the modern age has presented Tunisians with an additional set of complex problems and has inflamed feelings of anxiety among its citizens. The subsequent waves of public distrust are providing additional challenges for policy makers, delaying progress as they try to address a growing number of issues important to the public. Even so, and despite public uncertainty, the rise of populism, and increased protectionist policies, a market economy remains the most viable solution for growth within Tunisia. However, in order to accomplish a more liberalized economy, Tunisia's new government—once it forms after next month's presidential runoff and parliamentary elections—must address Tunisians' discontent through a greater focus on social concerns.
The Socio-Economic Context of Tunisia's Economy
With the bleak economic situation in Tunisia, attitudes towards protectionist policies has overpowered structural reforms and economic liberalization in political debates. Many citizens have started to criticize free trade agreements with the European Union, though it would be difficult for the Tunisian economy to survive without this access to the commercial giant of Europe. The argument often used in favor of cutting off foreign imports is that this would protect domestic markets and jobs from European competition. Yet the idea to reduce inflation by controlling imports is counterproductive and unrealistic, especially when it comes to agricultural products. Because the primary objective of Tunisia's economic policy is to improve the competitiveness of its products in developing markets, it must first ensure that the export process is stable and free of any barriers. It is only through a voluntary export-oriented policy that the market can truly encourage social and economic development.
Instead, the ad hoc economic measures applied by the previous government have hurt the Tunisian economy. Take for example, Tunisia's consumption tax of up to 75 percent on some construction materials, designed to block marble and granite from Europe, which has also hurt the Tunisian marble industry. Italy and Tunisia had a mutually beneficial relationship through the Tunisian industry's importing of Italian marble and granite, and the Tunisian industry has subsequently suffered as a result of the consumption tax, creating an outcome antithetical to the tax's intended goal.
Even so, the Ministry of Commerce's decision to subject certain imported consumer products to technical controls last November has made it clear that there is an intense pressure on public authorities to reintroduce barriers that protect national enterprises. While in some exceptional cases these protectionist policies are justifiable, relying solely on these isolationist tendencies will send the economy into a tailspin.
While it seems counterintuitive to argue for preserving Tunisia's heavily criticized trade deficit, developing free trade is actually essential for the country's dynamic industries that rely on exports to the EU, since their ability to grow on the Tunisian domestic market is limited. Therefore, the government's focus should not be on protecting Tunisian domestic industries––even if this helps the foreign exchange balance in the short term––but rather on free-trade agreements between international partners that will provide broader markets for Tunisian companies in the long run.
A New Economic Model
The last few years have demonstrated that the alternative of continuing Tunisia's old economic model has reached its limits—growth driven by an unstable public sector is not a viable option for the country long term. In light of this reality, the next administration must make a number of decisive economic choices for the future of the country.
With the Dinar's steep decline in value ¬and with inflation as high as 7 percent, the public's purchasing power has continued to deteriorate. Additionally, unemployment affects 15 percent of workers in the total labor force and continues to rise among young people and women––with unemployment rates reaching around 35 percent of young people as a whole and 25 percent for women. Additionally, persistent commercial and budgetary deficits have forced the government to into deeper debt. The total public debt has reached around 72 percent of the Gross Domestic Product (GDP), compared to 40 percent in 2010. It is predicted that public debt will rise to 80 percent of the total GDP by the end of this year.
Nevertheless, economic growth is expected to continue. The World Bank Group predicts an annual GDP growth of 3.5 percent by the year 2021, largely due to a slight increase in agriculture, phosphates, tourism, and manufacturing. This likelihood is further suggested by signs that the French economy is growing this year, since the two countries' economies tend to be correlated due to their close trade relationship. These statistics allow for some optimism, but in order to take advantage of this growth, Tunisian leaders must implement policies that encourage the dynamism of the private sector and maximize the potential of the country's exports. This can be achieved by adopting practical solutions and reforms that can stimulate job growth and boost productivity.
It must also be acknowledged that continued dependence on exporting low-value products will not allow for a needed decrease in the economic deficit. The sophistication of Tunisian exports has not improved since the 1960s, and so efforts to grow Tunisia's exports must also focus on promoting new, high-value products.
Recommendations 
Tunisia must integrate into the global economy; it has no other viable alternative. Integration can be achieved through a double track orientation— a deeper and comprehensive partnership with the European Union that can offer a free exchange of goods, services, and capital, as well as a new impetus for economic reforms; and new, non-traditional partners such as certain Asian countries and the United State, with whom Tunisia can set up win-win triangulations to access new markets in Africa.
This economic growth strategy needs policies that promote trade growth. It is in Tunisia's best interests to complete the negotiations that have been stalled for years, to join the Deep and Comprehensive Free Trade Area (DCFTA) with the EU, and fully integrate Tunisia's economy into the European market. This integration would diversify exports, improve investment prospects, and facilitate economic reforms long overdue. A more robust economic infrastructure and more competitive service sector are essential for full integration into a competitive global market.
Domestically, Tunisia must put in place various anti-corruption mechanisms in order to create the conditions necessary for growth in the public sector. And to ensure that this growth is not threatened by security challenges, Tunisia must also reinforce military and security cooperation with the United States. Though not a NATO ally, Tunisia requires backing from the United States in counter-terrorism operations, border security, military training, and technical assistance.
The educational and professional development systems must also be revised to prepare young people to address shifts in the commerce and health sectors. Prioritizing youth access to technology and providing them with proper training will improve employability. Tunisia should look to the Finnish model for education and the Swiss and German models for professional development for inspiration. Lastly, investing in a modern transportation and logistical infrastructure while also pushing for more economic decentralization will help Tunisia develop into a regional commercial hub. International donors are aware of the seriousness of the situation and will soon come to realize the strategic importance of Tunisia while investing in emerging markets.
This is a transformative time in Tunisia's history. If the new government can focus on enacting these reforms, the economic aspirations of the Tunisian people will soon become a reality. On the other hand, if the new government ignores these issues or continues the policies of the past, the country will face more economic challenges down the road.