Assad's Law 10: Reshaping Syria's Demographics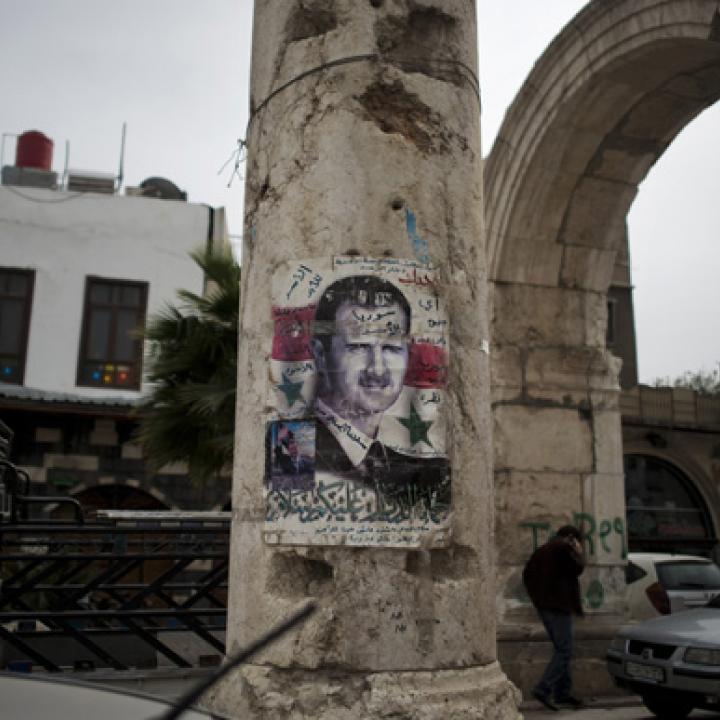 Now that the conflict in Syria is entering its final stages, out of the many Syrians who have fled the country over the past seven years some have begun to make their way back on the apparent invitation of the Assad government, mostly from Syria's neighbor Lebanon. Nevertheless, since it appears that Assad will ultimately win the war, much of the Sunni Syrian population both within and outside of Syria is now worried that the Assad government is attempting to orchestrate demographic changes. Government actions appear designed to tip the balance of power between the country's different ethnic groups in Assad's favor by blocking Sunni refugees' returns to certain strategic areas of Assad-controlled territories. If Sunnis become less than 50 percent of the population, other minorities could create an effective majority that will be able to stand against Sunni Syrian interests. Indeed, if Assad were to succeed in creating a Syria where Sunnis are no longer a majority of the population, he may be able to place increasing pressure on a group that already has tense relationship with Syria's minorities, and is now in addition blamed by Assad's supporters for the war.
One important measure that threatens any Syrian who is not explicitly pro-Assad is Law No. 10, which provides the act of shifting demographics in Syria with an appearance of legitimacy. The new law, enacted in April 2018, allows the government to determine which areas of the country will be designated for reconstruction. According to the law, once the government selects an area for reconstruction, local authorities have a week to obtain a list of property owners from the area's public real estate authorities and 45 days to submit this list.
Law No. 10 stipulates that if a property owner does not appear on official documents, he or she has one year to provide proof of ownership after receiving notification that their property is in an area slated for 'reconstruction.' If the owner fails to provide proof, he or she will not be compensated for the loss and the ownership will be transferred to the province, town, or city in which the property is located. On the other hand, those who succeed in providing evidence of ownership may either receive land shares from the reconstruction area, sell their shares, or create a company to invest in and develop the reconstruction area.
For many IDPs (Internally Displaced Persons) and those who remain refugees outside of Syria—most of whom are Sunni—the requirement of establishing proof of ownership miles away from home is essentially infeasible. Even receiving notification that their properties happen to fall under the government designation of a 'reconstruction' zone is highly unlikely. Nor is registration a realistic expectation within large parts of Syria: More than half of the total private properties within Syria are either unregistered or lacking documents of ownership, which have been destroyed or lost because of the war. The realities of property ownership in the post-war climate demonstrate the potential for the law to permanently displace those who have already been forced to flee the country once.
Consequently, the ambiguity in the law's wording has raised speculation that this legislation is part of a government initiative to gain control over vast swaths of personal property by enabling the state to become the final determinant of which civilians will reside where in post-war Syria. Many Syrians fear that the government intends to redistribute the properties of its Sunni citizens to Assad supporters and non-Syrian Shiite proxies, providing residences for Shiite forces and their families and thus making permanent their presence in the country.
Reports on how Law No. 10 will be applied are just beginning to emerge. One such report is an account by opposition sources that concludes the government is refusing to allow residents of former opposition territories to reside in the newly reconstructed areas of Damascus. These areas were reconstructed as part of the framework of the 2012 Law No. 66 that established the basis for Law No. 10. Reports from Damascus, including reports on systemic harassment and demands of bribery made by authorities, raise the question of whether this discrimination will occur in the rest of Syria, especially in the full half of the country that operated outside of Assad government control during the war.
Locals have expressed their helplessness in the face of Law No. 10's wide reach, as they have no means to refute it. However, other countries have taken issue with the law. By filing an official complaint with the UN General Assembly against this law, Turkey and Germany are trying to influence the Syrian Government's decision and protect civilians from the confiscation of their lands and properties. This measure is supported by 40 states including Arab states, European nations, Japan, Australia, and the United States.
Amid pressure from civilians and the international community, the Syrian Government is attempting to assert that the law is a simple reconstruction process rather than a scheme to take over citizens' properties and other real estate. In particular, it emphasizes its efforts to ease procedures for the return of the displaced and refugees and holds up its facilitation of the return of refugees from Lebanon as an example. In this context it is worth noting that though only a small fraction of the more than one million refugees currently residing in Lebanon has actually returned as of yet.
Moreover, in June, the Syrian Government extended the period in which civilians are required to submit proof of their ownership from 30 days to one year. It has also extended the list of documents that can be submitted to the government as proof of ownership, and now allows family members to provide the appropriate documents if the owner is unable to do so. All of these adjustments have occurred in an apparent effort to prove to the Syrian people (and the international community) that it is not the government's intention to seize real estate from its own people.
Nevertheless, steps taken by the state tell a different story. Despite attempts by the government to defend the legality of its actions through the passage of decrees and laws, its actions remain unlawful and brutal. The case of the 60 year old Sobhi Boidani is a tragic example of this government policy. Last April, during the siege on Eastern Gouta, Boidani, who is originally from Douma, was forcibly displaced to Idlib.  According to August 9 reports from Syria, Boidani returned to his hometown after learning that the government intended to confiscate his house and properties using the newly enacted Law No. 10. Upon arrival, Boidani was killed while interrogated by Syrian intelligence.
The case of Boidani shows that while the government is making a show of changing legislation to comply with international pressure, it continues to find ways to promote its own agenda—with or without legislation. Despite the veneer of legality, Syria is still far from being a democracy, and Assad's government continues to believe it is above the law. Assad is trying to secure strategic areas in Syria by creating a majority of a non-Sunni population there, which will enable him to gain a stronger control over Syria with less cost and more efficiency. This will also serve the interests of Iran, which would like to from a Shiite corridor from Tehran to Beirut.