Turkey vs. the YPG: What's Next?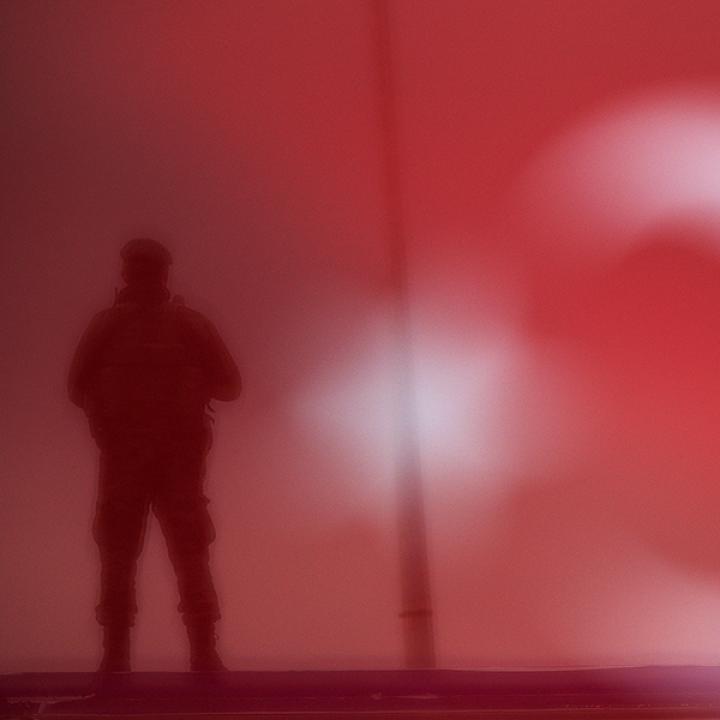 As Ankara and Moscow mull a potential exchange of Syria border incursions for Idlib concessions, Erdogan risks endangering his intertwined goals of improving Turkey's economy and minimizing tensions with Washington.
In October, the Turkish parliament passed a bill authorizing further military operations in Syria, raising the possibility of another cross-border incursion to undermine the Kurdish People's Defense Units (YPG). The decision echoed President Recep Tayyip Erdogan's previous statement that Ankara was "determined to eliminate the threats originating from [Syria]." To avoid a diplomatic fracas, launching such an operation would require the implicit blessing of Moscow and Washington, both of which have ties with the YPG and troops on the ground. Can Ankara secure their assent? And what is Turkey's broader strategy toward the YPG?
Turkish Operations Against the YPG
The YPG is the armed Syrian offshoot of the Kurdistan Workers Party (PKK), a Turkish Kurdish group formally designated as a terrorist entity by Washington, Ankara, and other NATO members. In 2013, Bashar al-Assad vacated Syria's northern border in order to distract Turkey from its goal of trying to oust his regime. The YPG quickly took over these mostly Kurdish areas, which were initially dubbed Rojava and then renamed the Autonomous Administration of North and East Syria (AANES) in 2018. At their peak, the areas controlled by the YPG and its allies stretched over three-fourths of the 558-mile border with Turkey.
The YPG also helped form the Syrian Democratic Forces (SDF), the Kurdish-led coalition that the United States has greatly relied on to fight the Islamic State since 2014. Ankara tolerated this U.S. policy at first and even engaged in peace talks with the PKK. By 2015, however, the talks had collapsed and the PKK had resumed attacks inside Turkey. Given the YPG's simultaneous ascent next door, Ankara came to view the Syrian group as an extension of the PKK, and hence as an existential threat. Accordingly, the Turkish military launched a series of operations inside Syria beginning in 2016, all aimed wholly or partly at denying YPG access to the border.
Euphrates Shield (August 2016-March 2017). Designed in part to take the Jarabulus pocket from the Islamic State, this operation also kept the YPG from consolidating its grip further along the border. Launched just six weeks after a failed coup against Erdogan and a fortnight after his meeting with Vladimir Putin in St. Petersburg, Euphrates Shield ushered in a string of Russian-Turkish power-sharing arrangements and tacit agreements in Syria. Around this time, Ankara greenlit intensified Assad regime attacks on rebel-held east Aleppo, enabling Damascus to regain control over the country's most populous city.
Olive Branch (January-March 2018). In another operation carried out with Putin's blessing, Turkish forces targeted the YPG-held Afrin pocket in northwest Syria, also resulting in the ethnic cleansing of local Kurdish civilians. In return, Erdogan tacitly assented to let the Assad regime assault and capture East Ghouta, with rebel forces there agreeing to go quietly and eventually be transferred to the safe haven in Idlib province.
Peace Spring (October 2019). This operation targeted YPG-controlled areas in northeast Syria between Tal Abyad and Ras al-Ain, where Turkish forces were welcomed by many local Arabs who felt burdened by the YPG's embrace of Kurdish nationalism. Given the incursion's proximity to zones where U.S. troops were present, Ankara sought and received President Trump's assent before taking action. In the run-up to the attack, U.S. forces vacated the Tal Abyad-Ras al-Ain corridor and other border areas, including Manbij and Kobane, where they had been embedded with the YPG since 2014. In the end, Turkey was able to take a large swath of the border from the YPG and split the AANES territorially. Moreover, once U.S. forces withdrew and Turkish-YPG hostilities came to an end, Russia moved into Manbij and Kobane and established joint patrols with Turkish and YPG forces in their respective areas of control.
Spring Shield (February-March 2020). This incursion was triggered by the Assad regime's decision to target Turkish forces in rebel-held Idlib province, with suspected help from Russian jets. Thirty-three Turkish soldiers were killed, spurring Ankara to destroy significant parts of the local Syrian military presence through a drone campaign. Putin soon intervened to end the fighting, then allocated parts of Idlib province to Assad's control after they had previously been held by Turkish forces or their rebel proxies. The rest of the province remained in the hands of Ankara, its local partners, or radical groups such as Hayat Tahrir al-Sham (HTS).
Erdogan's Endgame
Ankara's broader strategy is aimed at turning the AANES into the political equivalent of Swiss cheese, breaking the region up in a manner that prevents the YPG from holding a contiguous, sustainable border zone. The Assad regime opposes Kurdish autonomy as much as Ankara does, so both governments hope that once the Syrian conflict is finally resolved, Damascus can force the disjointed YPG areas back under its authority.
Regarding the prospects of further Turkish military action, an operation targeting Qamishli or areas further east is unlikely at the moment because U.S. troops are still deployed there alongside the YPG. While attending the G-20 summit on October 31, President Biden reportedly told Erdogan to avoid putting U.S. troops in harm's way during a potential incursion.
This leaves three other potential targets: the Manbij pocket, the Kobane pocket, and the smaller Tal Rifaat salient sandwiched between Jarabulus and Aleppo. Russia reportedly objects to a Turkish takeover of the latter area because it is essential for Aleppo's defense. Putin has withheld his blessing for attacks on the other pockets as well, presumably because he wants to bring Erdogan into another power-sharing deal—for example, he may ask Turkey to relinquish further portions of Idlib province to Damascus, such as the strategic M4 highway. This tradeoff would help Assad establish a direct road link between Aleppo and Latakia, Syria's largest coastal city.
Yet various obstacles may complicate such a deal. For one, it could spur fresh refugee flows toward the Turkish border, which Erdogan no doubt prefers to avoid. Many of Idlib's nearly three million inhabitants have already suffered ethnic cleansing at the hands of the Assad regime, so civilians are unlikely to stay put if Moscow greenlights further territorial shifts near them. Erdogan may also hope to gain Russian approval for an incursion by ending or decreasing Turkey's military support to Ukraine. Yet Ankara has been firmly committed to Ukraine's sovereignty for some time, so diluting this support appears to be a tall order.
Policy Implications
Assuming Erdogan and Putin can reach a pact, Turkey's choice of target will determine the severity of Washington's reaction. The Biden administration considers northeast Syria (where U.S. troops are embedded with the YPG) and northwest Syria (where it has no ground troops) differently when it comes to its ties with Ankara. Whereas the northeast remains an area of discord between the two governments, the Turkish military presence in the northwest works in Washington's favor by providing a stick with which to shape the Assad regime's behavior.
To be sure, the administration's public reaction to any Turkish incursion will be negative. Yet Washington would likely be less perturbed by an operation targeting northwestern areas such as Tal Rifaat or Manbij. In contrast, a Turkish attack on Kobane would trigger the strongest U.S. reaction, including condemnation from Congress, where Turkey already suffers from its lowest standing in decades. Kobane holds special value—for the YPG, it symbolizes the 2015 victory against the Islamic State; for the U.S. military, it is the location where the nascent American partnership with the YPG emerged fully and formally in the public eye.
In Putin's eyes, the situation may seem like yet another instance in which the Syria conflict can be used to peel Ankara away from Washington. If so, he may greenlight a Turkish incursion exclusively targeting Kobane in return for concessions on Idlib. This prize could be too big for Ankara to pass up, since the YPG would no longer control the majority of the border.
Yet the decision ultimately lies with Erdogan, and he may have domestic political reasons for holding back. To rebuild his shrinking base, he likely feels compelled to create a narrative of good ties with President Biden and return Turkey to its past record of economic growth—which means allaying market fears over Turkey's military intentions and jumpstarting financial inflows. A fresh incursion into Syria would undermine this strategy by increasing tensions with Washington and, perhaps, spurring congressional sanctions. Erdogan may therefore opt to delay military action for the time being, or at least keep it small in order to minimize the negative U.S. reaction.
Soner Cagaptay is the Beyer Family Fellow at The Washington Institute and author of A Sultan in Autumn: Erdogan Faces Turkey's Uncontainable Forces.