Iran's 2021 Presidential Vote and the Tightening of Regime Control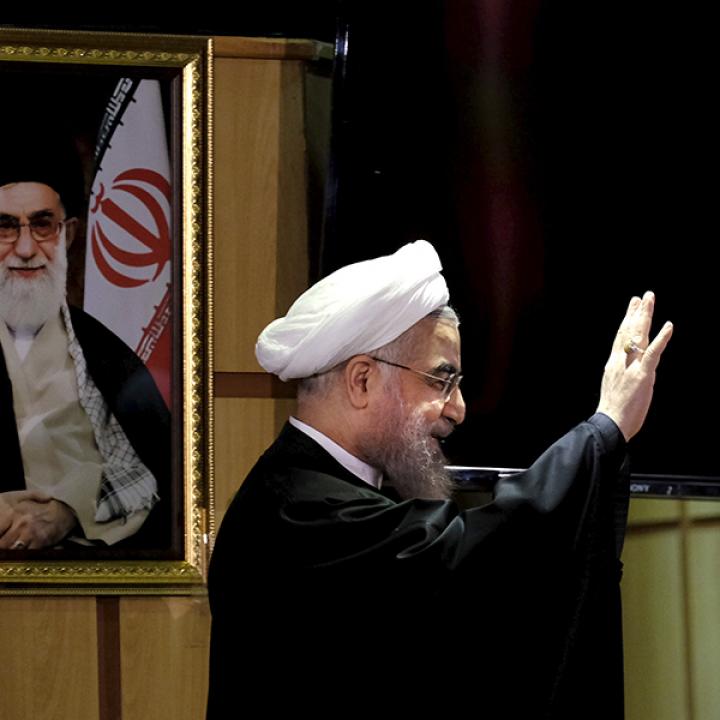 Joe Biden's victory in America may herald a measure of de-escalation with Iran, but the Supreme Leader is unlikely to be moved. Ayatollah Khamenei does not really distinguish between Democratic and Republican intentions—after all, he agreed to a nuclear deal with the Obama administration only to see President Trump tear it up, impose unrelenting sanctions, and kill Iran's most revered general. Meanwhile, the regime has its own election to worry about: a June 2021 vote that will give Khamenei an opportunity to seat a more pliable replacement for President Hassan Rouhani and cement his legacy as a totalitarian.
In this Policy Note, Iran expert Mehdi Khalaji analyzes the domestic and foreign implications of the coming election in Iran, including its potential impact on future nuclear talks with the United States. He also suggests ways the Biden administration can support Iranian civil society, such as removing barriers to intellectual content and honoring the dignity of Iranian citizens.
THE AUTHOR
Mehdi Khalaji is the Libitzky Family Fellow at The Washington Institute, focusing on the politics of Iran and Shia groups in the Middle East. He is currently writing a political biography of Supreme Leader Ali Khamenei.